Hello CREW… 💘                                            01-11-18
 Holy 🐟  Catfish?  naaaa  Broiled Shrimp Dinner
                         Sadly  NO  Rock Shrimp available.
ATTENDEES: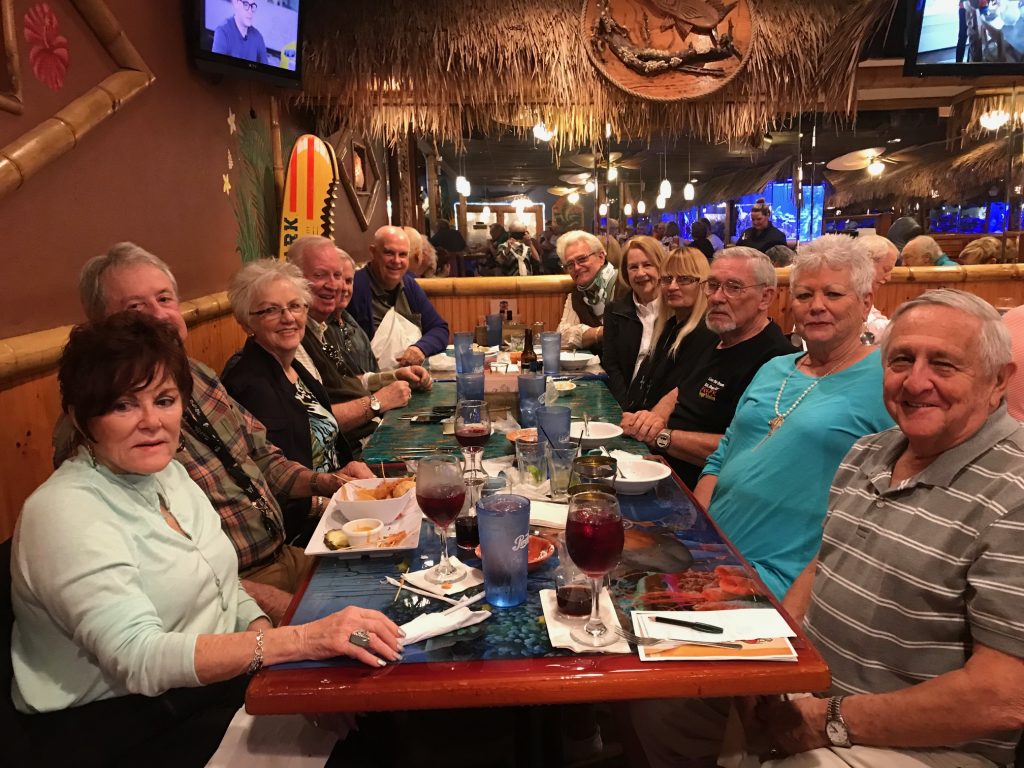 Sandy Mangum, Harvey Baker, Carole Saxe, Bill Weinberg, Gregg Seitner,  George Reinhart, Steve Westman, Lois Atkinson, Michele Westman, Clark True, Myrna Swindell, Bill Hardee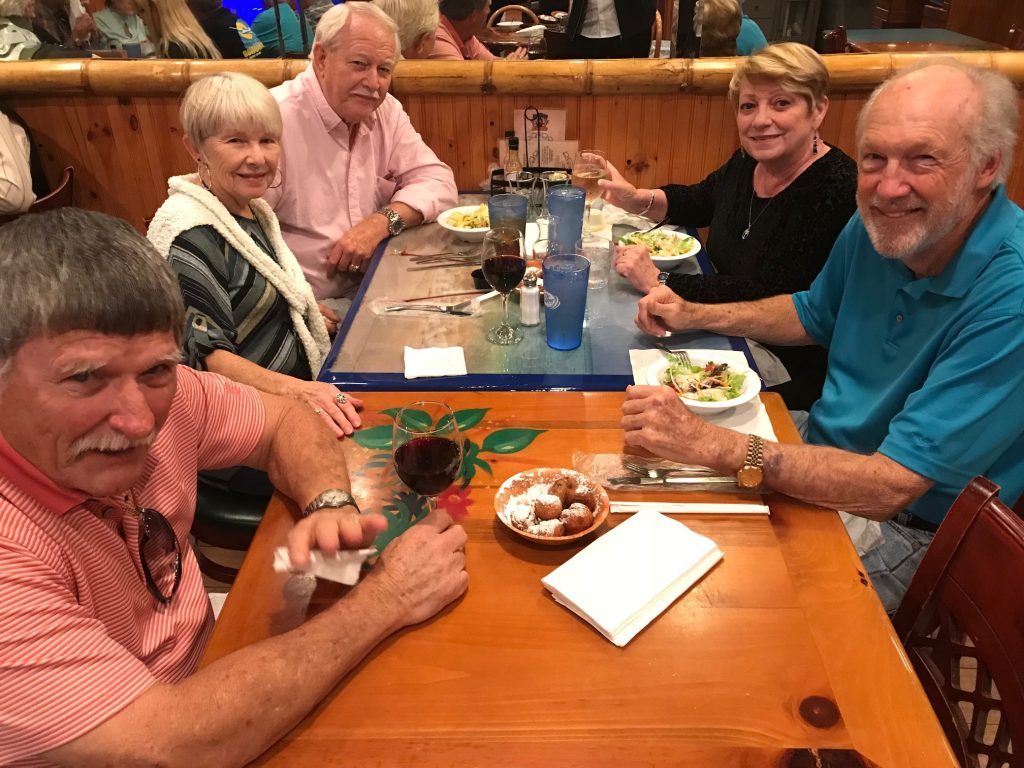 Tom & Gloria Tinker, Jack Crockett,  Gerri Dutcher, Roy Tharpe
          SERVER:  Erica was way above average!  🙂 
Sad to report, Steve Pomeroy Cocoa High Alumni
               passed last week.  No details at this time.
      Our condolences to his sister Shirley Pomeroy. 
Welcome to CHS Alumni, Randy Revels.   He has
           been added to the 155 +/-  CREW email list. 
Thanks!  Classmate Sandy Jenkins 🌹  for this info.
      2017:  Restaurants opened, restaurants closed.
Thank you both!   Lois A. and George R.   for pic's!
Have a cup of coffee?  10-20 grams of caffeine
will kill a person. Would take 4 gal. of coffee. 🍜

Next Event:    El Tucan Mexican  –  Merritt Isl.
                               Visit: #17     Last: 10-18-17
Nothing will work unless you do. –  Maya Angelou
Sent from my I-teepee,  Ugh  WORK  is a four letter word!  🙁