22 CHS Alumni Visited Kelsey's – Rockledge
ATTENDEES: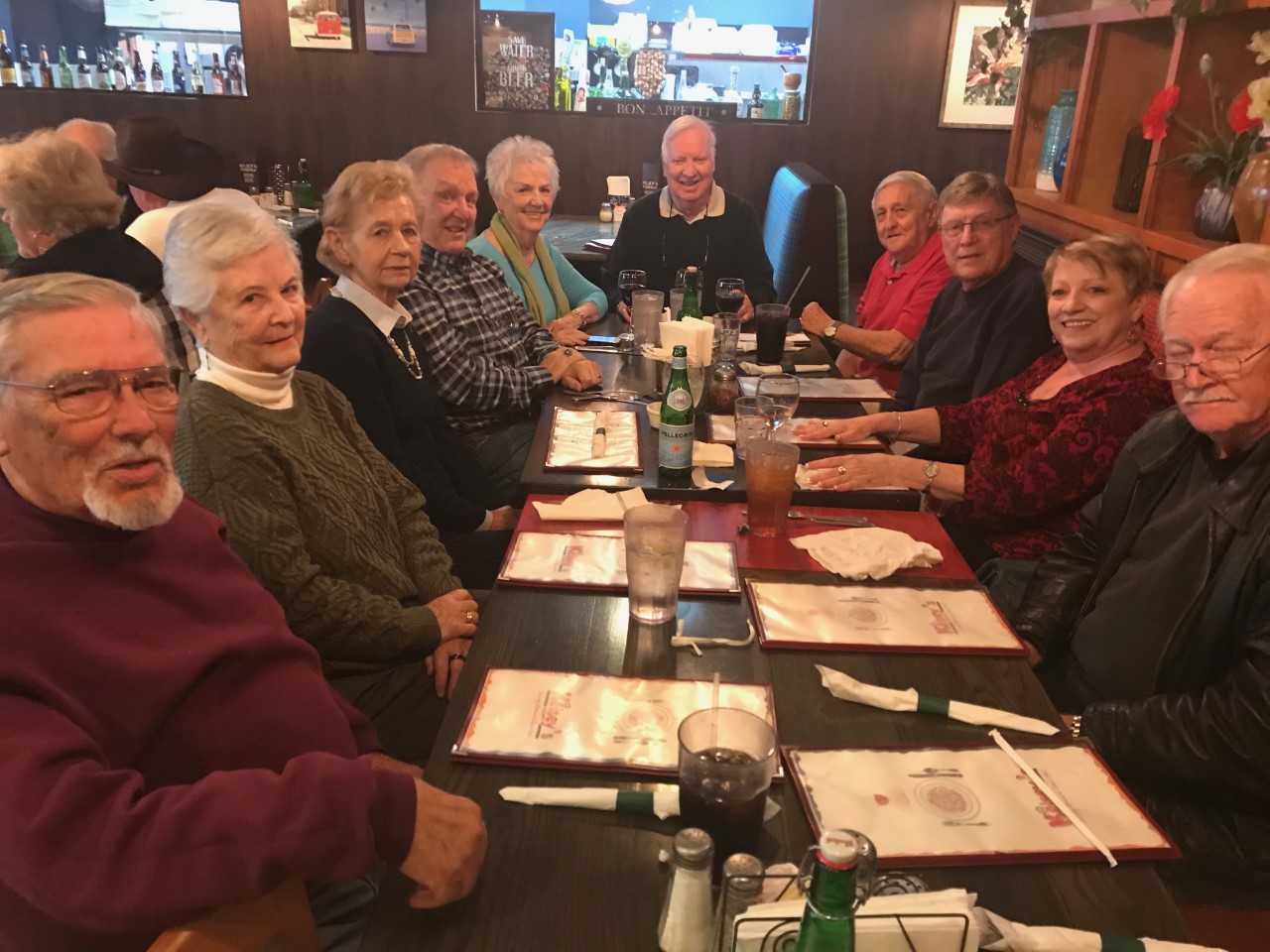 Pic 1 L – R Clark True, Ann Driskill, Linda Young,
Jack Young, Carole Saxe, Bill Weinberg,
Indian,
David Alexander, Gerri Dutcher, Jack Crockett.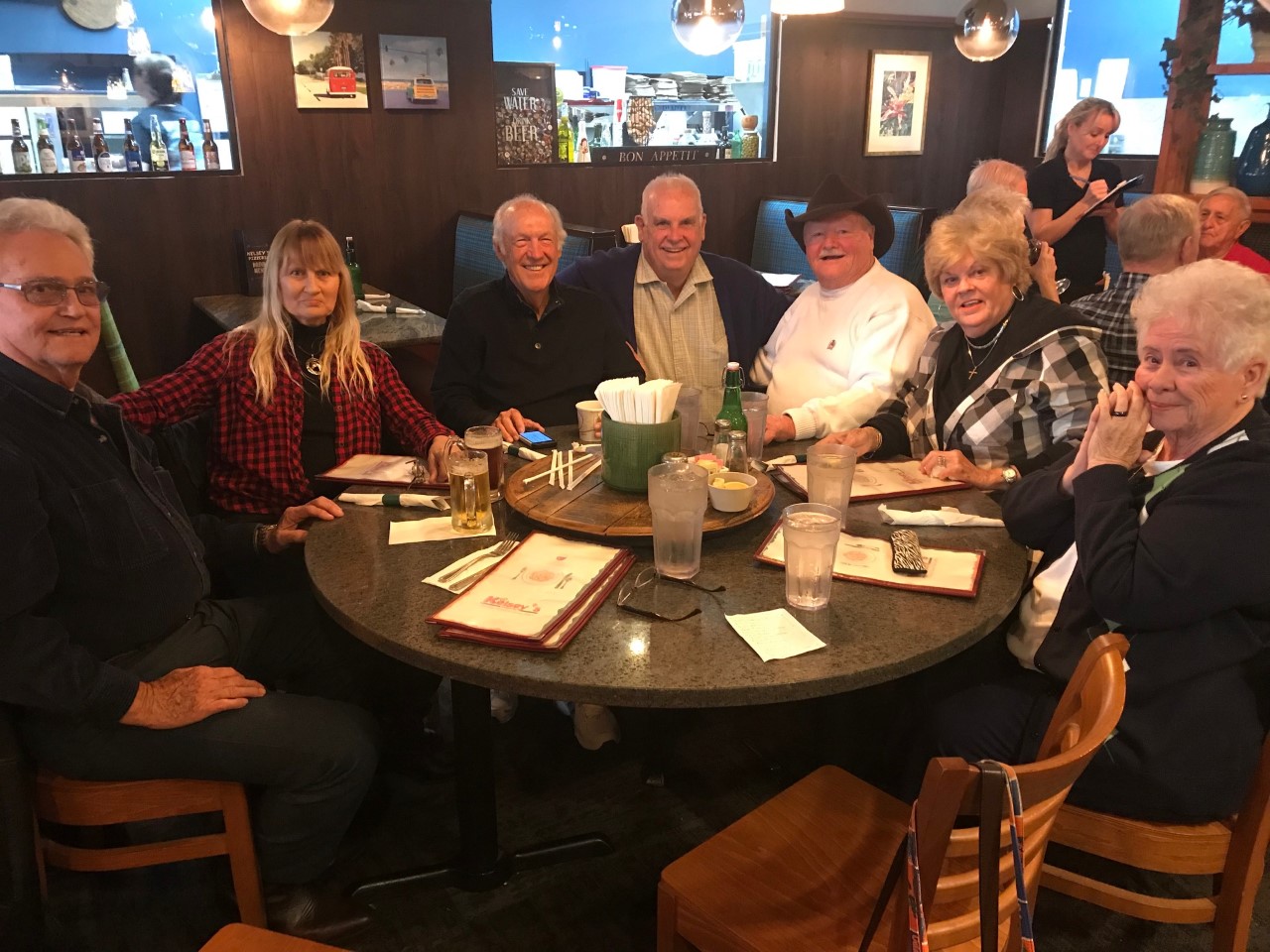 Pic 2 L – R Steve & Mi
chele Westman,
Roy Tharpe, George Reinhart, Howard Payne,
Dee Peavy, Priscilla Firkins
NOT in Pic: Laura Minor, Judy Denny,
Bob & Terresa Barnett.
SERVER: Ally did a very good job.
THANK YOU! Lois 🌹 Atkinson for the pictures.
LAST CALL! 😲
CHS Classmate – Priscilla Firkins is planning:
A caravan, 11am February 9th (Saturday) to visit
Norwood's Treehouse Restaurant – New Smyrna.
For details and to RSVP before Feb 6th.

Priscilla: saavik31324@yahoo.com /543-4563.
Bill: Ibweinberg@cfl.rr.com /636-0530.
Do these things mean anything to YOU?
Ape Hangers, – high motorcycle handle bars
Rain Lockers, – Navy Ship Shower Stalls
Doodle Sack, – Scottish Bag Pipe
Ride the Dog, – a ride in a Grey Hound Bus
Orange Kids, – orange traffic control cones
Road Gators, – pieces of truck recap tires
And they WILL bite you!
NEW Restaurant: 😋 Autumn's Crab – Rockledge
A place for the CREW to visit? Details? Google it! 😉
Next event: Ashley's in Rockledge
Visit: # 116 Last: 01-02-19
Sent from my I-teepee, Ugh! Some of my friends are animals.