Hello CREW…
                                                                       06-30-16 Ginger and Garlic hosted….  
     10  CHS  Classmates!
All were pleased with the service and the food.
              Especially the  Hot n Sour Soup! 
Below: 

  As we do at every event… 
         Bill Hardy &

CREW

 make a TOAST to all   CHS Alumni.
Where ever you roam, you will always be a… 
 

   CHS TIGER!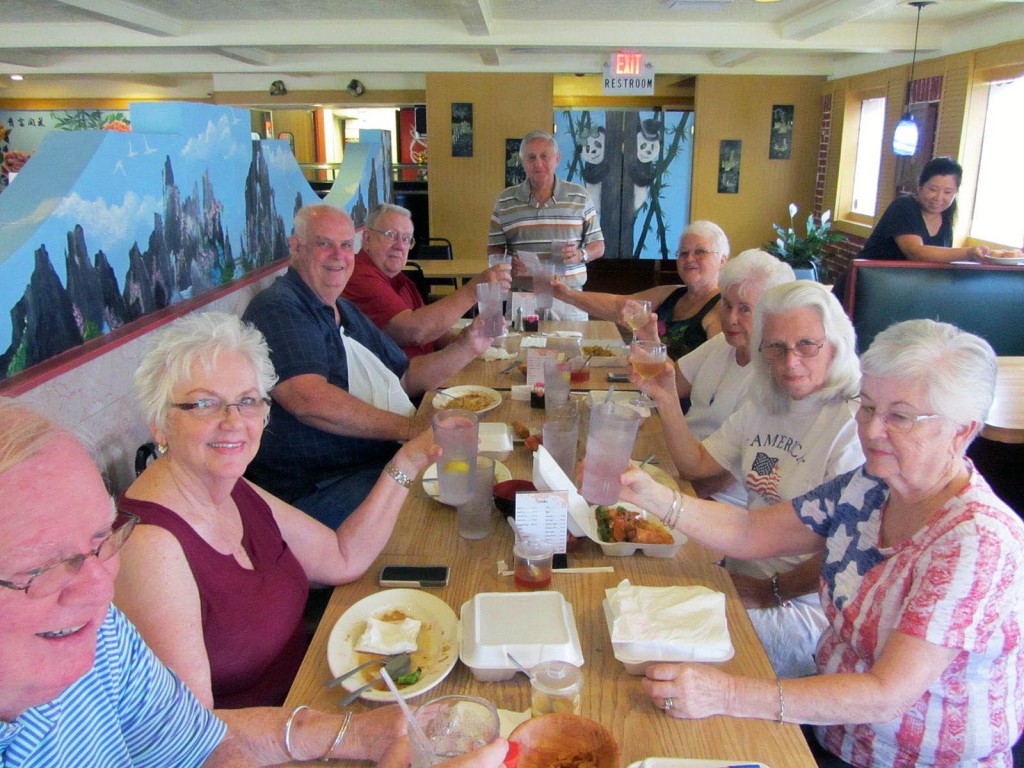 Classmates:  L – R : 
                      Bill Weinberg, Carole Saxe, George Reinhart, Dallas Kruse,
           Bill Hardy, Elsa Ostrander, Priscilla Firkins, Sherri Gentry, Ann Driskill.
                             Special Thanks to:   Lois 
 Atkinson for the picture.
                                      SERVER:   Susan

 ( top right )

 was flawless!  😉 
Think it's

HOT?
      Yesterday  117/86  in Baghdad.
Be Aware? 

   Hail NO!       In 1932 over 200 people
 were KILLED by a hail storm.
Next event:  

  Alumni

  JULY 

Birthday Party  –  Ashley's
Visit: # 86    Last:  06-01-16  
We are supposed to respect our elders, but it's
  g
etting harder 
and harder to find one.
– 
Unknown  
Sent from my I-teepee…  WHAT?   I am an elder?   LOL