Hello CREW…

💘

11-28-19
Wishing all CHS Tigers a

Happy Thanksgiving

.
1621, Pilgrims held their first Thanksgiving Feast
and 90 Indian's attended.
👍
18 CHS Alumni/Friends met at Kelsey's.
ATTENDEES:
​Pic 1 L – R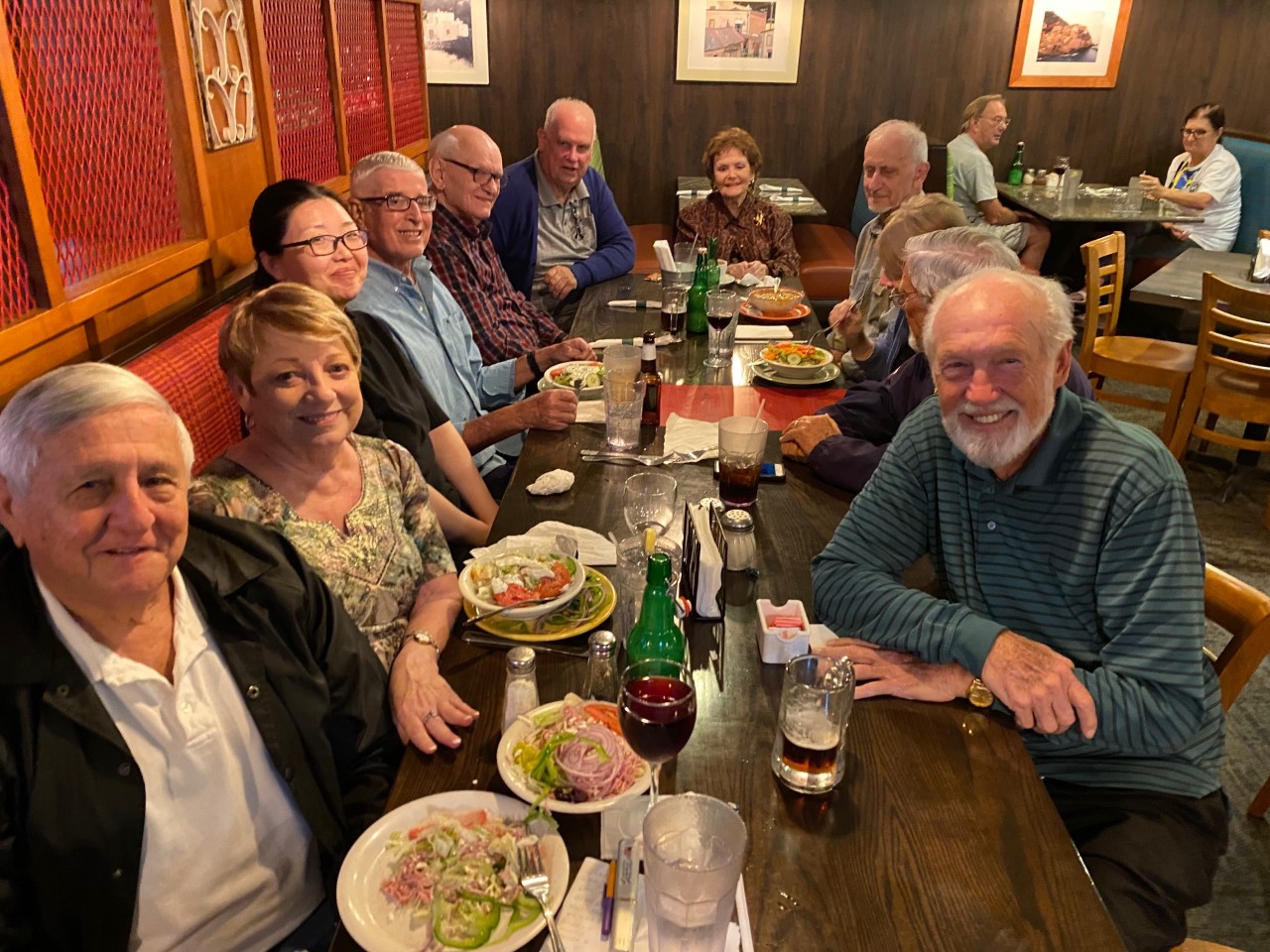 Bill Hardy, Gerri Dutcher, Tom Norwich
and family (3), Randy Revels, George Reinhart,
Gerri Trammel, Amber Forrest & guest Andre,
Clark True, Roy Tharpe.
Pic 2 L – R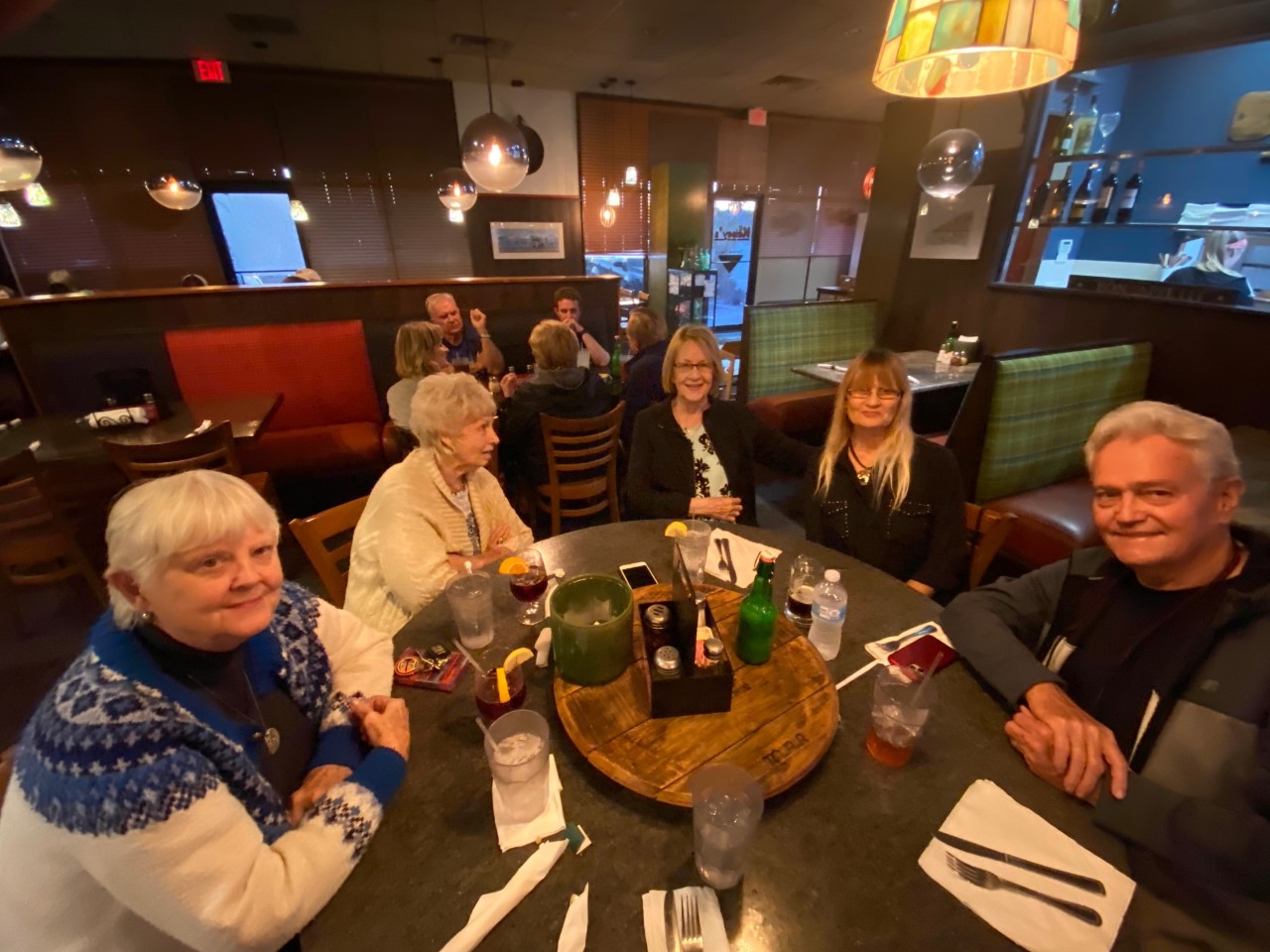 Mary Laycock, Judy Denny,
Lois Atkinson, Steve & Michele Westman.
Thanks! Lois

🌹

Atkinson/George Reinhart for pic's.
SERVER: Samantha (Sam) Knows her job!
What? 😲 Don't STUFF the Turkey.
Stuffing cooked inside a turkey can make you sick.
All the juices drip into and are absorbed by bread.
That's why It tastes sooooo Good!
Unless stuffing is cooked to internal temp of
165 degrees Fahrenheit(not just the turkey meat)
eating it can land you in the emergency room.
You can cook them separately and then stuff
the turkey just before presenting it to the table.
AMAZING! My mom STUFFED the turkey for
ALL our family dinners and WE SURVIVED!
The KEY is cooking turkey and DRESSING to a
temp of 154 deg F. Mom knew how to cook. 😋
P.S. She always removed ALL of the STUFFING from
the Turkey and placed it in a separate dish for serving,
What did your Mom do?
Next event: CHS December B-Day Party – Ashley's
Visit: # 126 Last: 12-06-19
A thankful heart is not only the greatest virtue,
but the parent of all the other virtues. – Cicero
Sent from my I-teepee – Enjoying a thankful Thanksgiving!