Hello
CREW… 
                                                02-27-14
Sonny's
    bar-be-cue is
scrumdiddlyumptious!
       Hummm  or was that the DESSERT @ the Dairy Queen?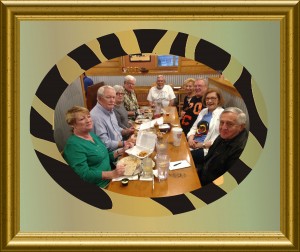 Attendees:
 L – R   Gerri Dutcher,  Jack Crockett
# ?
 Donna Price

Cheerleader

,

Wilt Wagner

#21

, Clark True,
    Jack
#20
 & Linda Young,  Lois Atkinson
Cheerleader

,
Ole BTB, 
George Reinhart

#35

  took the picture!
 SERVER: 
  Danielle was good!  
 56 years later and you are still in Great Tiger Shape!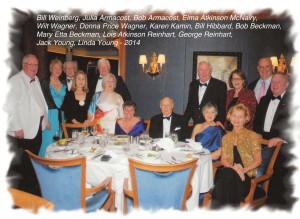 TIGER CRUISE!   See picture of a recent   Rock n Roll
                 theme cruise our CHS Classmates enjoyed!
Thanks for the pictures Lois… 
BTB was reminded:          "Round ball activities!"
  How 'bout them Gators, #1 college basketball team.
Nat'l Bachelors Day!     Feb 28th a day for all the
      single guys out there!  You know who ___ and ___ and
                 ___ and of course ole
BillyTwoBeers
.
Ugh!   All they do is dance, smoke peace pipe & drink
firewater!  
R U Serious?      
The Onion Bomb!
                          http://www.madefrompinterest.net/2013/07/onion-bombs/
            Ole Indian adds a garlic clove & a slice of jalapeno!
BOGO?  No Way!   Buy One Get One FREE at Publix.
   Wadka Vodka 1.75L
 Will make Russians happy!
Next Week:       Ashley's  CREW  March Birthday  party!
                                               Visit: # 58    Last:  2-5-14
When you feel good about yourself,
              others will feel good about you.  –  Jake Steinfled
Sent from my i-teepee resting up after DESSERT!   mmmmm!