Hello CREW…💘 12-19-19
Wishing Alumni/Friends Happy Holidays!
26 CHS Classmates & Friends at Ginger & Garlic.
Where were you? 😳
Attendees: L – R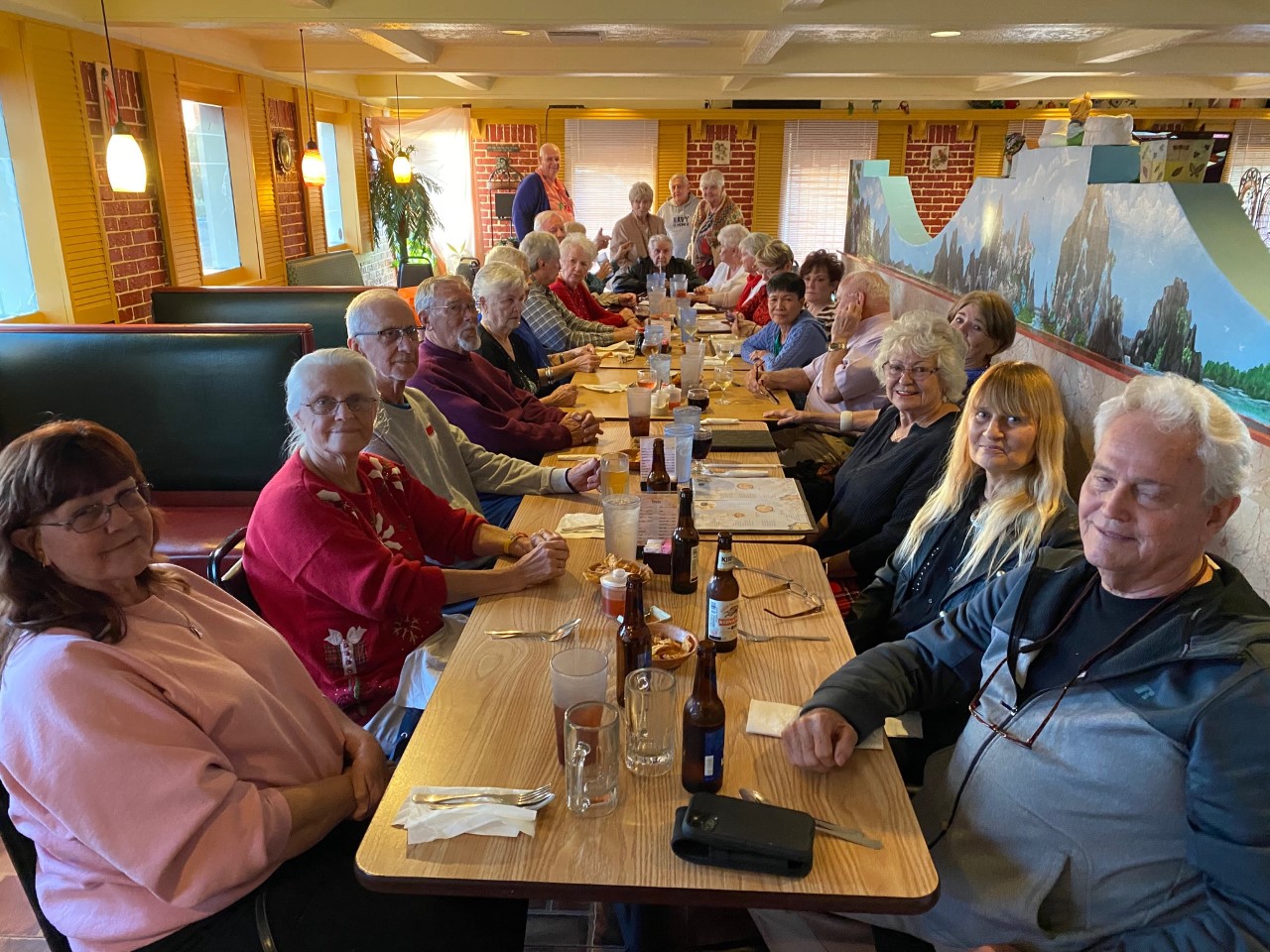 ​ Leah McCloud, Sherri Gentry, Andre ( Ambers Guest)
Clark True, Ann Driskill, Myrna Swindell, Harvey Baker,
Carole Saxe, Bill Weinberg, Mary (Mr. E's daughter),
George Reinhart, Judy Denny,
Special Guest: Mr. Phil Eschbach CHS English Teacher,
Indian, Mary Laycock, Priscilla Firkins, June Cox,
Gerri Dutcher, Sandy Mangum, Mai Phillips, Bruce Claflin,
Amber Forrest, Ginny Brendel, Michele & Steve Westman.
THANK YOU! Lois 🌹 Atkinson "Excellent Picture".
SERVERS: All three did a Superior job.
Mark your calendar:
NO CREW event on Dec 25th
Christmas Day falls on Wednesday this year.
NO CREW event on Jan 1st
New Years Day falls on Wednesday in 2020.
​
Remember to watch Rosie!
Next KSC launch: 🚀 6:30 AM Friday
Boeing's Starliner Crew Capsule,
Rosie the Rocketeer, a mannequin onboard.
Next event – Jan 8, 2020 @ Ashley's
CHS Alumni January Birthday Celebration.
Food is our common ground,
a universal experience. – James Beard
Sent from my I-teepee, fun experiencing meals with Alumni!
Some year end thoughts… 🙄
Classmates it has been another fun year. We visited many
new/old locations over the last 11 years and am happy to say
WE HAD A TIGER GOOD TIME! 🙂
2020 over 60 years ago we left Cocoa High and started out to
see the world. Wow! What an adventure it has been.
Reflecting… not many things left on my BUCKET LIST but
sharing time with Classmates & Friends will always be there.
Take good care of yourselves and SEE YA NEXT YEAR.
GO 🐯 TIGERS!