Hello CREW… 
                                               08-25-16
   Huge Reunion of  CHS Classmates  at Norman's!
Why weren't  YOU  there?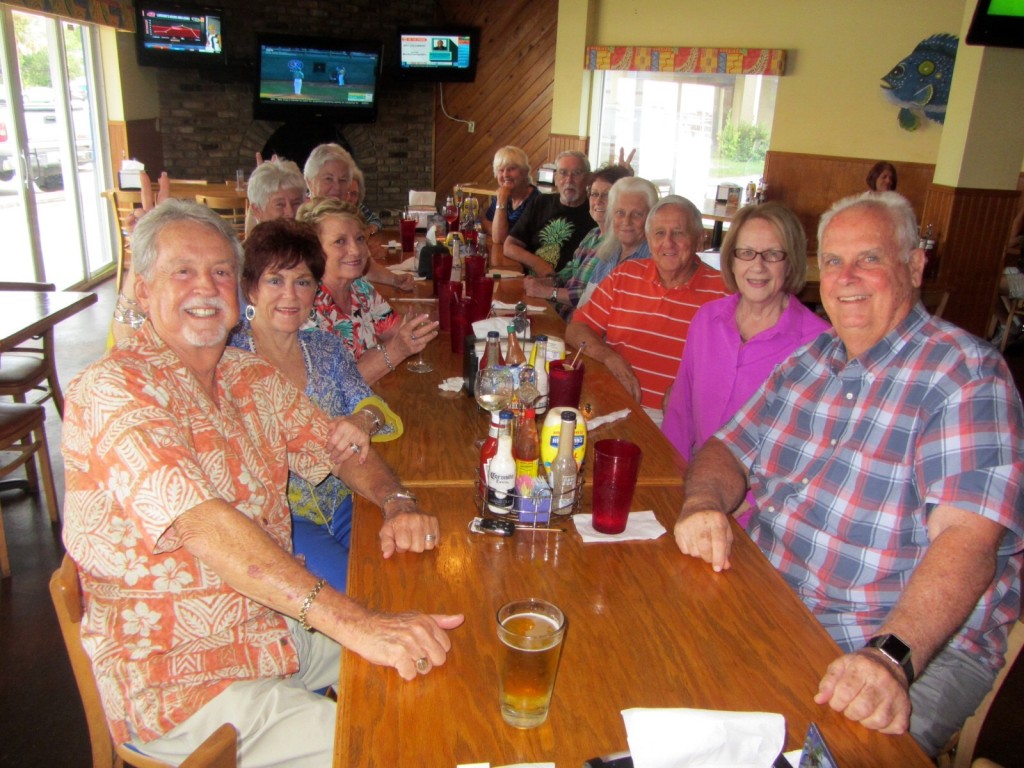 L – R  Harvey Baker, Sandy Mangum, Gerri Dutcher,
     Priscilla Firkins, Ann Driskill, Laura & Judy guests
         of Mary Laycock, Clark True, Corinne Bowley,
 Sherri Gentry, BTB, Lois Atkinson, George Reinhart.
    Not pictured, Jerry & Connie Smith, arrived late.
            SERVER:    Shelby  was sooo efficient!  
                And she takes good Classmate pictures!  lol 

Cocoa
 Tigers vs   Nat'l  Ranked Trinity Christian
  Sunday, August 28 in Cocoa to open season.  Will
  be on ESPN2. Thanks Jack Young CHS #20  for info.

We took this test a year ago,  How R U doing now?

    The Reaction Time Test.   See how you score.
       Click on the link and take this test from England.
Thanks to CHS Classmate Alice Barron for sharing this with us.
Pictures, average  Smart Phone  has 389 photo's.
 BTB flip phone have many smoke signals.  Ugh, not smart! 😉
Next event:     No location selected at this emailing.
 To be named in Sunday 8-28-16  email.
We must take our friends as they are.  James Boswell
Sent from my I-teepee, Ugh, Face Book say, You have NO friends.