Hello CREW… 
                                                  10-20-16
    11 CHS Alumni   =  Fun at Florida Seafood C.B.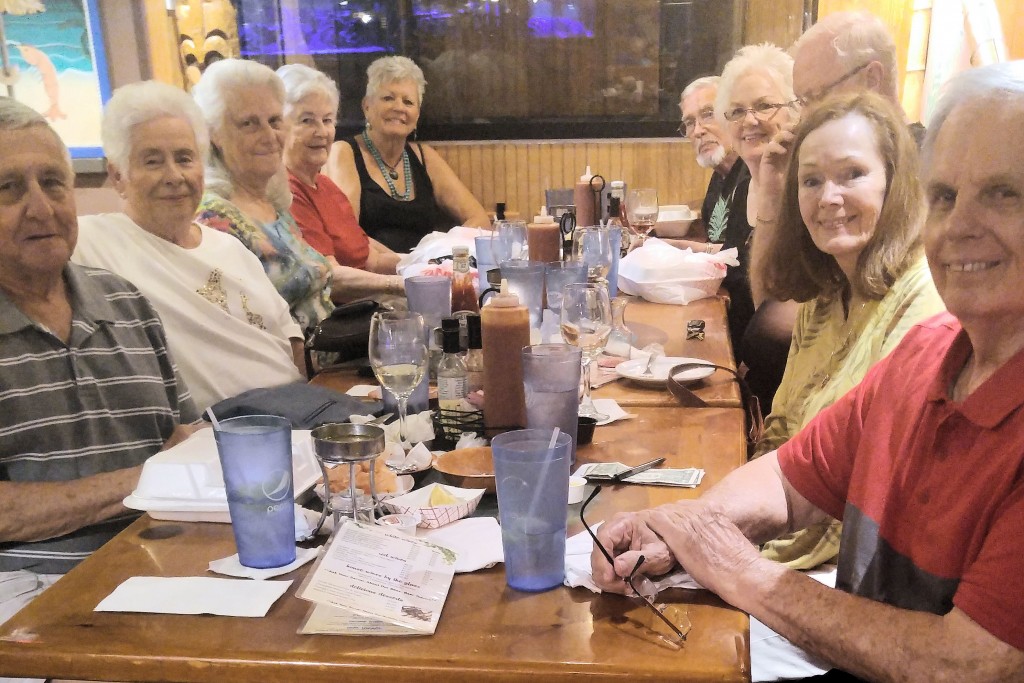 Attendees:  L – R   
BTB, Priscilla Firkins, Sherri Gentry,  Ann Driskill, Myrna Swindell, Clark True, Carole Saxe,  Bill Weinberg, Helen Granger, Gregg Seitner.   
Special Thanks to Gerri 
 Dutcher for the picture!
                SERVER:      Rachel…  very efficient.
A reminder:    RSVP  if you plan to attend.
Celebration of life for our Mother, Betty (Dutcher) Hauf
   to be held at the Devine Mercy Catholic Church, M.I.
                      11 AM   Saturday   Oct 22, 2016.
A luncheon at the Island Village Condominium complex
    recreation room will follow.    The Dutcher Family.
October 20th  Today 
Allen Scott  CHS'59   
    Hey 59'ers… especially you Ladies, take a minute
       and send good ole Allen, way over in Thailand
     a Birthday Greeting!   gascott1941@outlook.com 
Do you really want to know?      Ugh!
Next event:     Longhorn Steak House on M.I. 
                                Visit: # 26     Last: 08-17-16  
Growing old is no more than a bad habit
                   which a busy man has no time to form.
                                                            – Andrew Maurois 
Sent from my I-teepee, Classmate Allen has no time to get old!