Hello

CREW…

  
                                                    12-18-14
El Tucan  –
End of 2014 event was
Fantastic! 
22  CHS Classmates & Friends
attended.
      We wined, dined & definitely enjoyed the evening!
SERVER:  Liz was one of the best.
Attendees: 
    Gerry Heller, Sandy Mangum, Harvey Baker, ole BTB,
    Sherri Gentry, Elma Atkinson, Bill Weinberg, Dick Hill,
    Gregg Seitner. Missing in photo: Tom & Gloria Tinker,
      Bill Raines,  and George Reinhart who took pictures.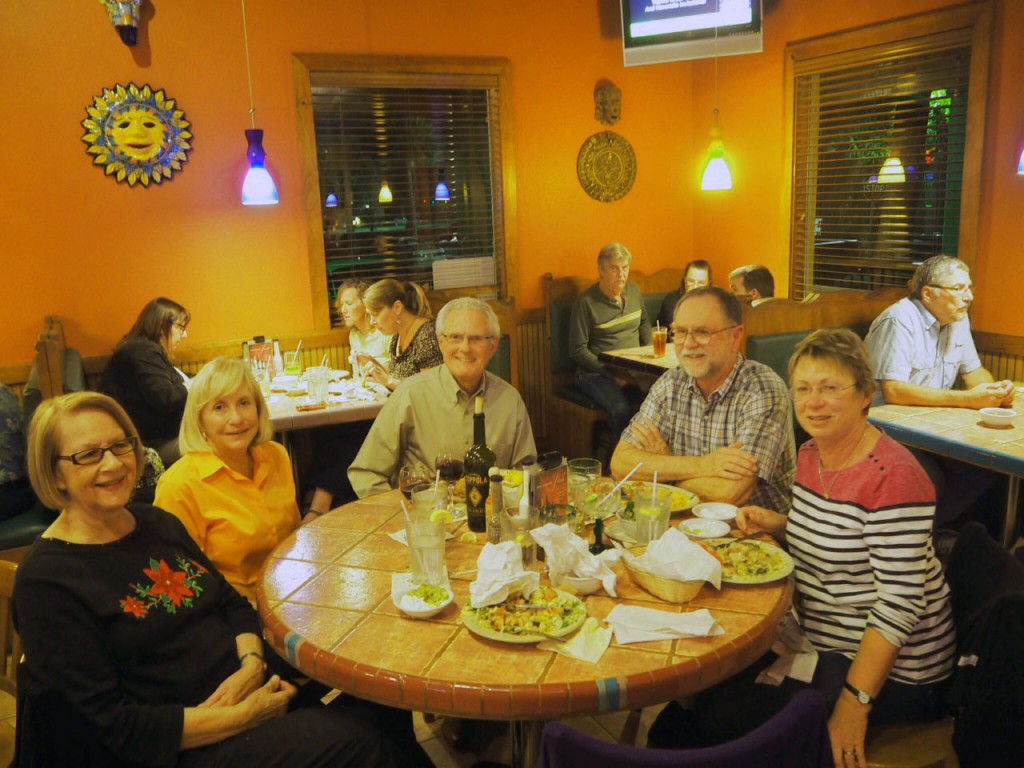 L – R    Lois Atkinson, Janet Sewell & Jim Berry,
                      John & Priscilla Beckman.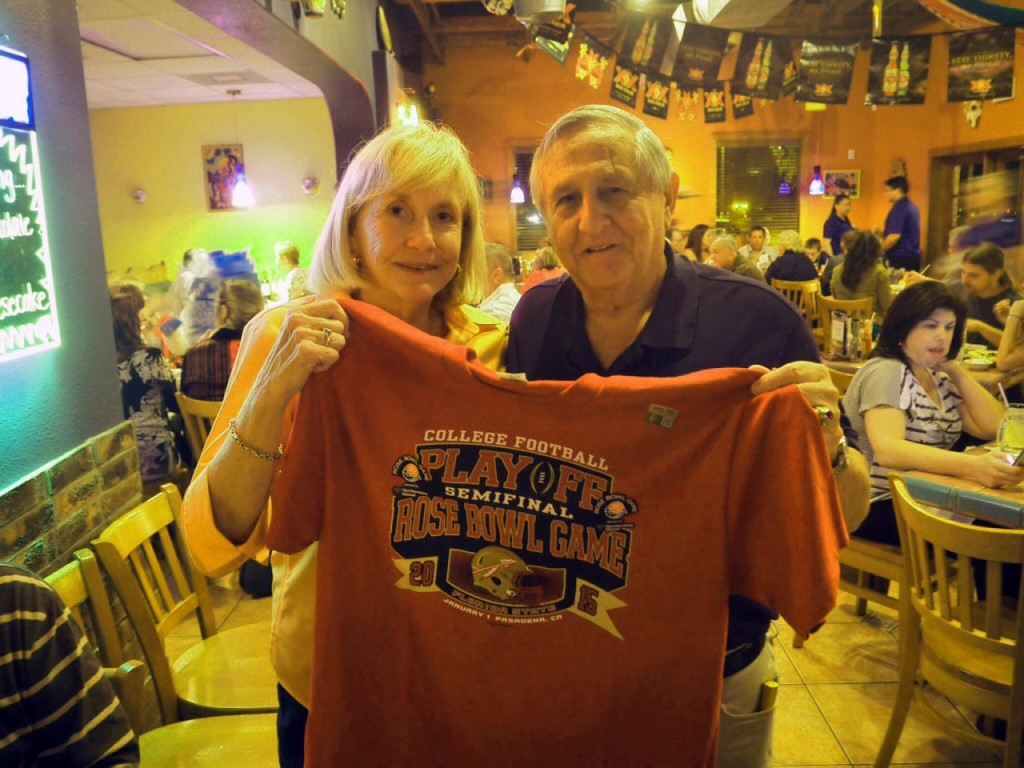 Janet Sewell
one of  

Cocoa High's Cheerleaders,
helps Bill Hardy  
a.k.a. BTB  
display an
FSU Seminole
   tee-shirt.  It was presented to him by the 
CREW
  in appreciation of his efforts coordinating events.
Bill Hardy

says: 
Thank You Classmates! 
   It was my pleasure!
A  Reminder:
No more events in 2014!
We ended on a Happy Note.
                      Looking forward to 2015 and more fun!
         No events scheduled for Wed 24th or 31st of 2014.
      We will re-start in 2015 on  Wed Jan 7th  at Ashley's! 
Life is good!            2014 was another great year.
                       2015 will be another adventure…  enjoy!
                                   As ole Porky Pig used to say,
Did U Know? 
  The
CREW
emails are sent to over
140
                                addresses of   
Cocoa High Alumni
                                    and friends all over the world.
Unfortunately only two of these folks read them.   Sigh!
3-2-1 Launch…       Space X   is scheduled for launch
                                     Friday,  Dec 19th at  1:22 PM
Tom  "Luigi"  Caples birthday!  😉
Next event:       Ashley's Restaurant in Rockledge
CREW 
January  Birthday's  01-07-2015
                      Visit:  #68        Last:  12-03-14 
In three words I can sum up everything
      I've learned about life:  it goes on.  – Robert Frost
Sent from my I-teepee…  hoping to see YOU next year?   😉