Hello CREW… 💘                                              06-29-17

A dozen CHS Alumni enjoyed a visit to Fla Seafood.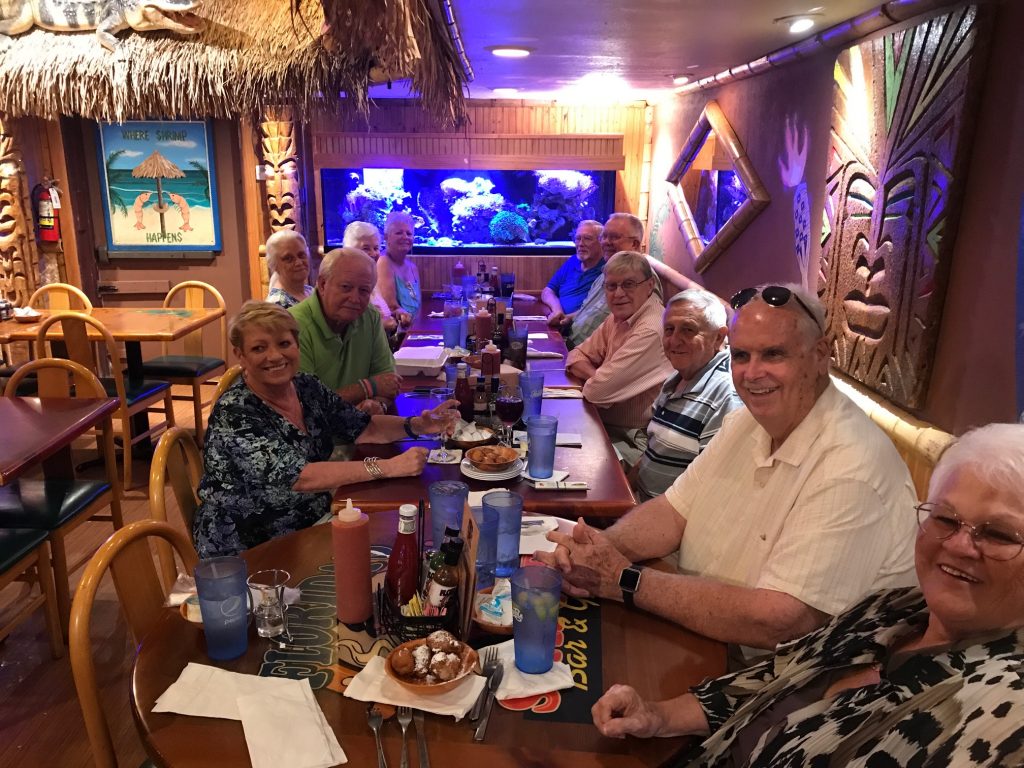 ATTENDEES:    L – R   Gerri Dutcher, Jack Crockett,
             Sherri Gentry, Ann Driskill, Myrna Swindell,
Clark True, Dallas ( Elsa's Husband ), David Alexander,
         local Indian, George Reinhart, Elsa Kruse. 
                SERVER:  Julie did a very good job.

    THANK YOU!     Lois  🌹 Atkinson for the picture.  
KUDO's:   Florida"Gators" NCAA Baseball Champs. 
Next Launch:   Space X – Sunday, July 2nd  7:35 PM

June 29th   "A Hug Holiday"  YOU are encouraged
                      to give hugs to those who need them?
                                        Ole Indians like hug's!   😉 
Drunkorexia  –  used by young women who skip
        meals before drinking to avoid gaining weight.
Next:    Ashley's – Alumni July Birthday Celebration

It always seems impossible until it's done.
                                                            – Nelson Mandela
Sent from my I-teepee, wondering  RUDY?  R U Done Yet?  😉