Hello CREW… 💘 06-24-18
Got Fish? SEA Fish🐟 Stories below.
Next HAPPY HOUR CREW event:
5:00 PM Wednesday June 27, 2018
FLORIDA SEAFOOD BAR AND GRILLE
480 West Cocoa Beach Causeway
Cocoa Beach, Fl 32931 784-0892
Menu: http://www.floridas-seafood.com/
Plan to arrive before 5 PM.
Saturday at the Catfish Place – St Cloud, Florida.
http://thecatfishplacestcloud.com/

ATTENDEES: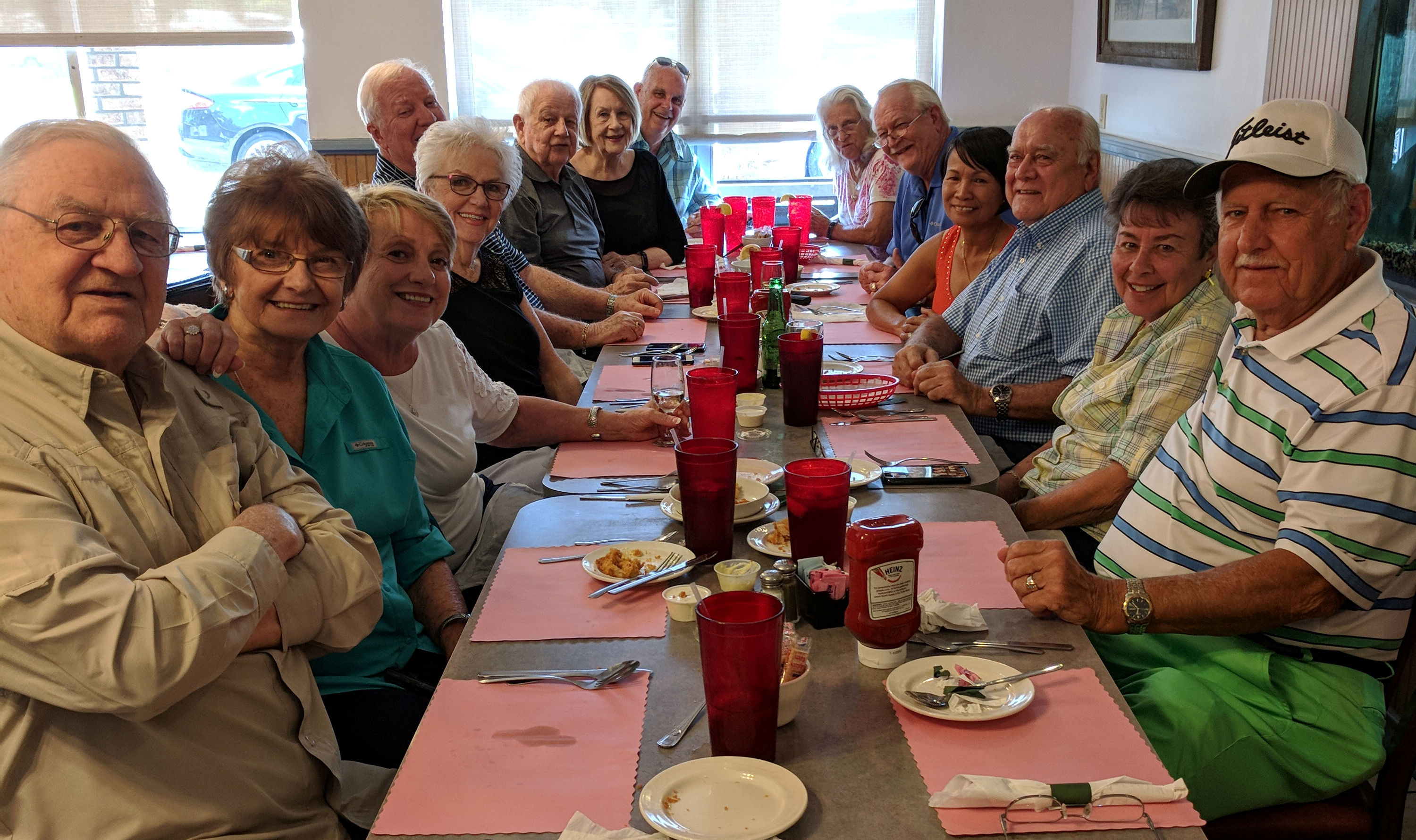 L – R Mickey Griffis, Judy Parker, Gerri Dutcher,
Carols Saxe, Bill Weinberg, Paul Atkinson,
Lois Atkinson, George Reinhart, Sherri Gentry,
Jack Crockett, Mai & Bruce Claflin, Karen Kamin,
Bill Hibbard. What? No Indian? 😲
Thanks Gerri 🌹 Dutcher for picture and info.
June 27 – National 😎 Sunglasses Day.
A must have if you go fishing!
B O L O! Be On the Look Out for Frankie's Hat!
Someone Fished? his Cowboy hat.
Ref: Frankie's Hot Wings & Fish?

A bad day of FISHING is better than
a good day of work. ~ Unknown
Sent from my I-teepee, don't go "fishing" for Buffalo! 😉
Indian NOTE: Your probably thinking this is a little FISHY?
Yes, your right but what's life without a little FISH STORY! 😉
Catfish Fans.jpg