Hello CREW… 
                                                  04-28-16
Fl Seafood – put smiles on faces of 12 CHS Classmates!  
Meals were good and the company was GREAT!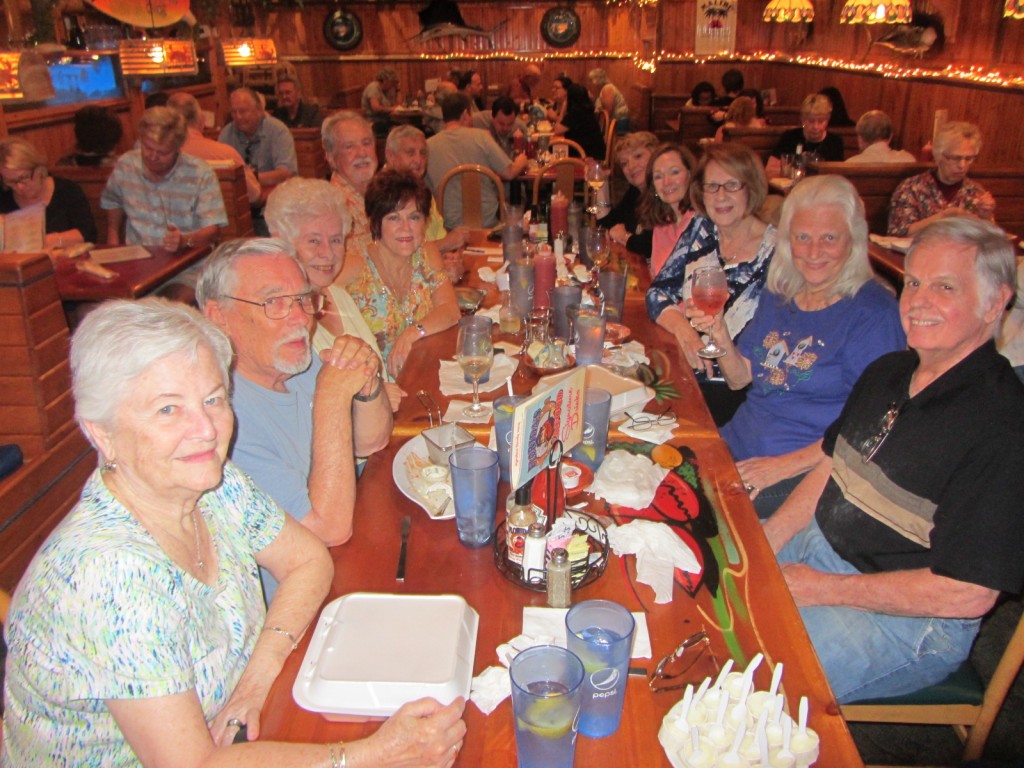 L – R   Ann Driskill, Clark True, Priscilla Firkins,
 Sandy Mangum, Harvey Baker,

 BTB
 Gerri Dutcher, Helen Granger, Lois 

CHS #1

 Atkinson,  Sherri Gentry, and Gregg Seitner. 
   Thanks to George 

CHS #35  

Reinhart for the picture!
Too many SERVERS to name!  lol
After dining the

CREW

voted on plan to celebrate
Cuatro de Mayo  

(Wednesday the 4th of May )
In view of the Mgt. at Ashley's offer to have some
 Mexican Food on the menu and agreeing to sell
  Margarita's  @  $3.00  each! 

Ole Lay! 

 
We will be returning as usual to Ashley's on 05-04-16.
Looking for ADVENTURE?   Classmates to visit:
 

             Goodrich Sea Food in Oak Hill, Fl.
                Saturday,  April 30th  10:15 AM 
         Departing from Rockledge in front of the
 Planet Fitness Facility. 

R.S.V.P.

  to Bill Weinberg 
Extra!  

Where were   YOU  in  62?   
Those who dance are considered insane by those
   who cannot hear the music.  – Friedrich Nietzsche
Sent from my I-teepee, remembering Summer
Add names here.  Thanks Lois