Hello CREW… 💘 05-31-18
Cowabunga! 14 Alumni – Stoked at Long Doggers!
"Stoked" to be intensely enthusiastic, exhilarated,
or excited about something. 😁
ATTENDEES: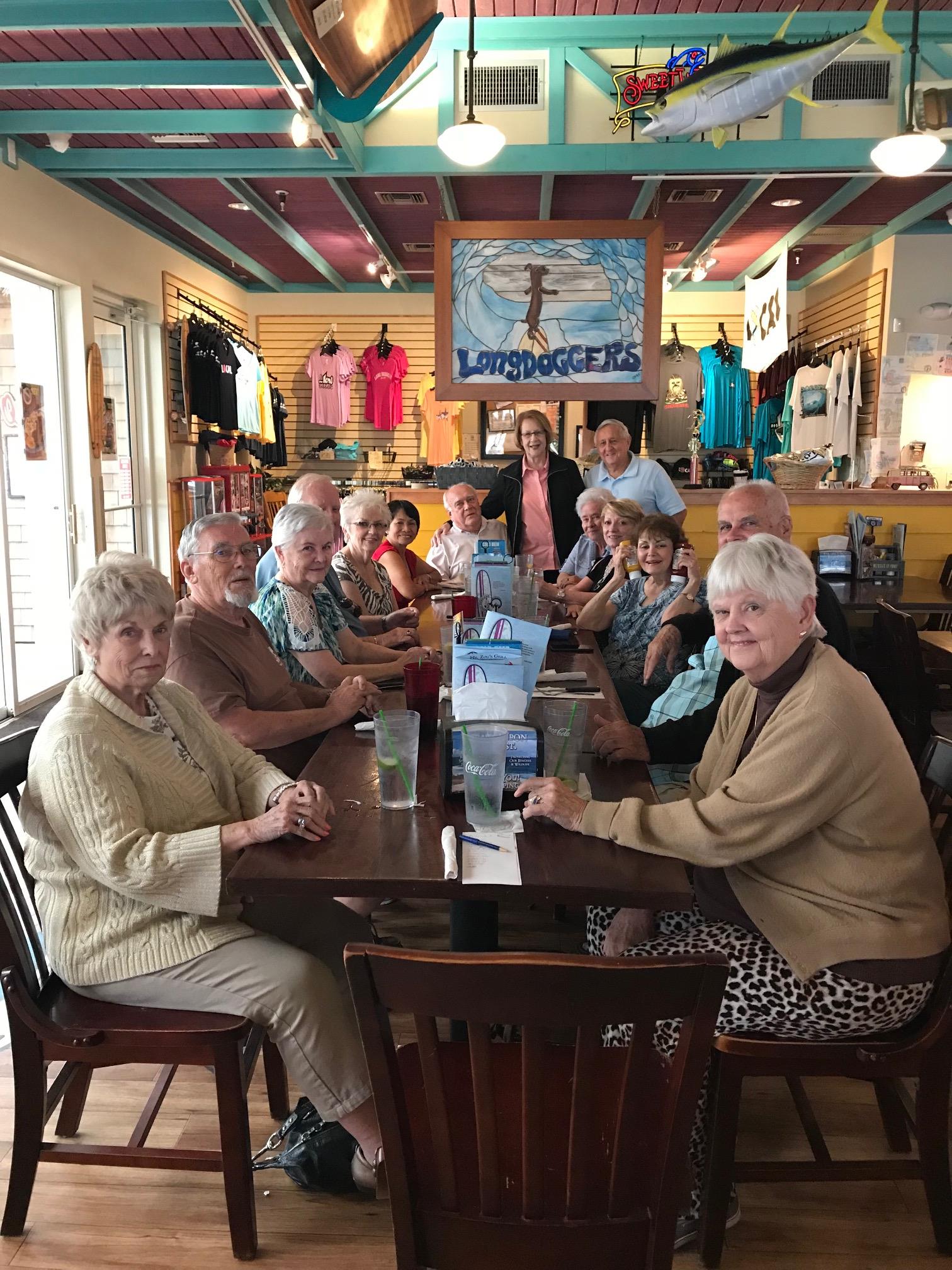 L – R Judy Denny, Clark True, Ann Driskill,
Bill Weinberg, Carole Saxe, Bruce Claflin & Mai,
Lois Atkinson, Indian, Priscilla Firkins, Gerri Dutcher
Gerry Hyatt, George Reinhart, Mary Laycock.
SERVER: Jenna – a great job serving + took picture.
Gerry Heller CHS'61 – husband Bill stopped by…
told us she is doing well. Hope to see them soon!
Next Launch: Falcon 9 🚀 SES 12 Comm Satellite.
June 1st 12:29 AM Hummm stay up late or get up early?
Today is: World No Tobacco Day
If you smoke or chew, kick the habit today! 😉

Next Event: Ashley's June B-Day Party
Visit: # 108 Last: 05-02-18

Perhaps too much of everything is as bad as too little.
-Edna Ferber
Sent from my I-teepee, beer? soup? wine? dessert? Savor all!