Hello CREW… 💘 02-28-19

Today is National Bachelor's Day. Party Time! Hummm like J.C. are they lucky or not?
19 CHS Alumni luv dining at El Tucan!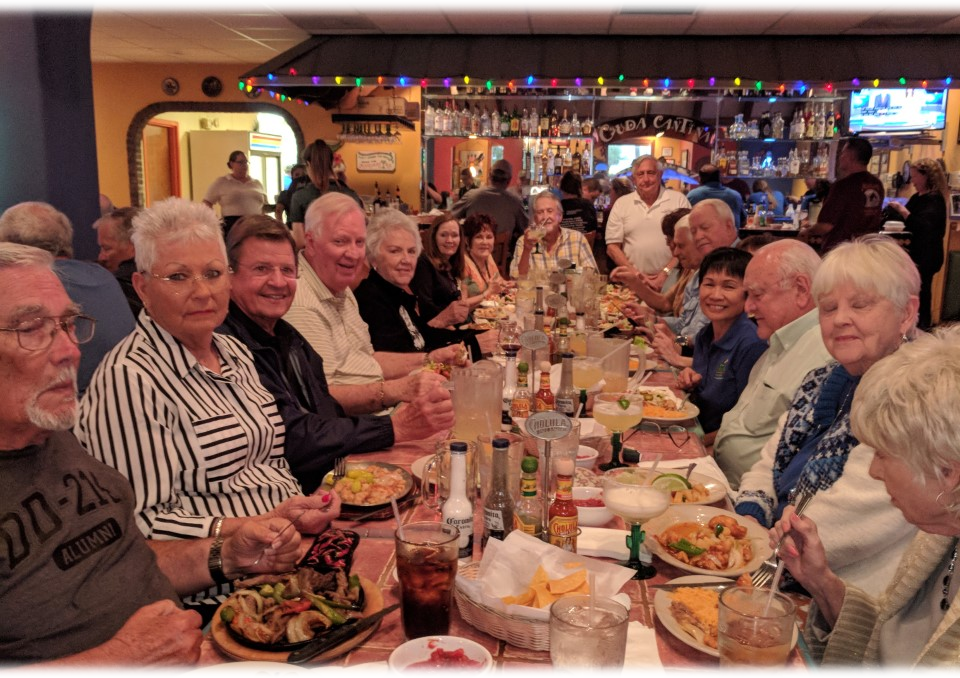 ATTENDEES:L – R Clark True, Myrna Swindell, Jerry Smith, Bill Weinberg, Carole Saxe, Gregg Seitner, Helen Granger, Sandy Mangum, Harvey Baker, Token Indian, Lee McCloud, Sherri Gentry, Jack Crockett, Gerri Trammell, Mai Phillips, Bruce Claflin, Mary Laycock, Judy Denny.
Thanks goes out to Gerry Dutcher for the picture.

Email Problem? Jerry Smith says he doesn't get CREW emails. 😲 Will ALL OF YOU pleaseFORWARD this to him: jsmith37@cfl.rr.com 😉 The Devil made me do it? 😈

53rd Grant Seafood🐟 Festival March 2 – 3 Starts at 9am – Live
Entertainment. http://grantseafoodfestival.com/

Financial Statements: Check these numbers.
Average household income, Fl. – $69,936
Survey:
Retire comfortably, Fl. – $42,586

Nat'l Debt 22 Trillion. Your share– $66,998
Poverty line in Fl. below – $25,100
To be in top 10% in Fl. you need: – $190,482
Ugh! Down to LAST 3 Million, how will I ever survive? Next event: Ashley's in Rockledge Visit: # 117 Last: 02-06-19

Bachelors know more about women than married men; if they didn't, they'd be married. – Unknown
Sent from my I-teepee, Ugh! Squaw must be good cook!