13 CHS Alumni & friends
Attendees: L – R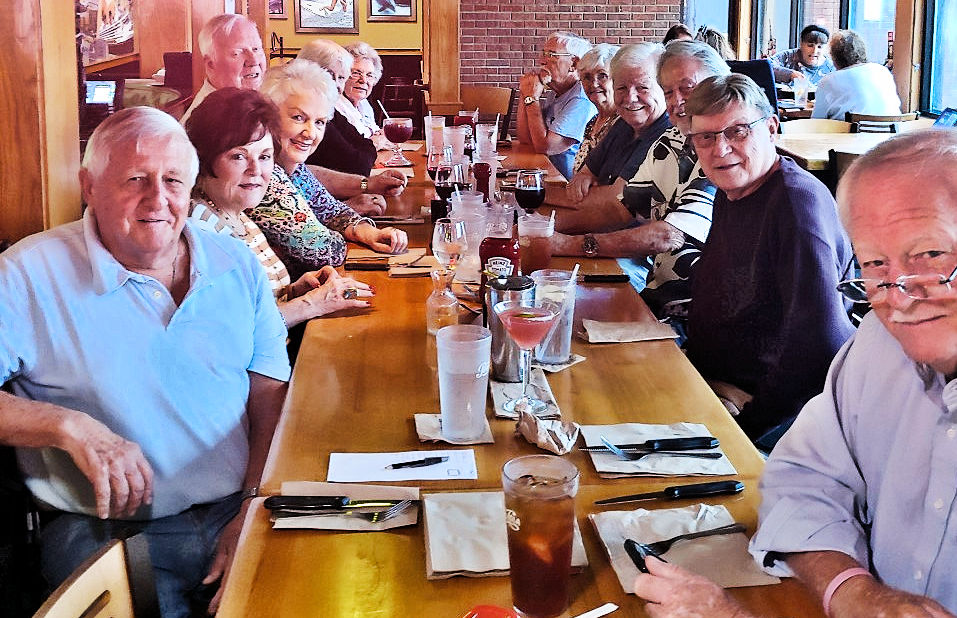 ​Bill Hardy, Sandy Mangum,
Carole Saxe, Bill Weinberg, Mary Laycock, Laura
Minot, Clark True, Judy Freese, Bob Berghult,
Harvey Baker, David Alexander, Jack Crockett.
SERVER: Siobhan ? Did a great job.
Thank You! Gerri Dutcher 🌹 for the picture.
Feb 29 – Mar 1 Grant Seafood

🐟

Festival
9 -5 No pets, coolers, tents or teepees. Ugh!

29th is also, National Bachelor's Day.
Remember Sadie Hawkins Dances?
Sad news: Christine Arter-Hill CHS'68
Service was Feb 15th. She was married to Butch Hill.
Classmate: Gerry Heller-Raines CHS'61
1943 – 2020
CHS Grads: Jerry K. Worley CHS? & Carl L. Wolary CHS?
Passed in February.
Next event: Ashley's Restaurant – Rockledge
Visit: # 129 Last: 02-05-29
We can't help everyone,
but everyone can help someone. – Michael Jordan

Sent from my I-teepee, WE all need a little help sometime.