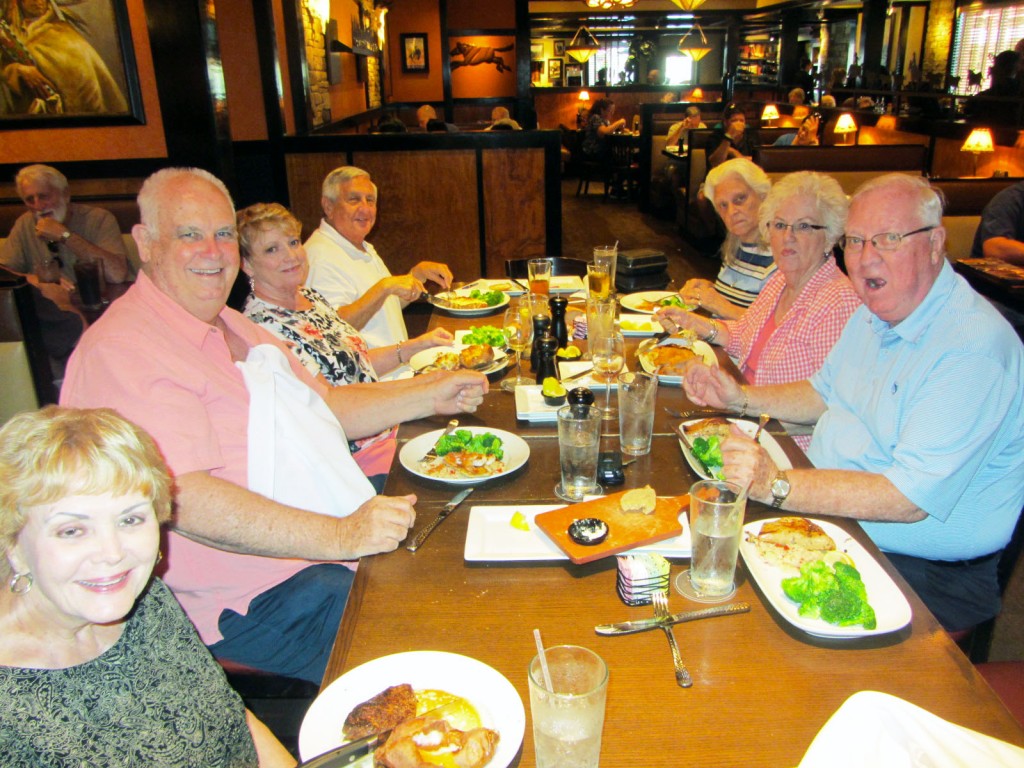 03-31-16
        Eight CHS Classmates attended the Longhorn event. 
L -R    Gerry Trammell, George Reinhart, Gerry Dutcher,

Indian,
                       Sherri Gentry, Carole Saxe, and Bill Weinberg.
                         SERVERS:  Chancy and Troy were adequate.
                          Thanks to Lois 
Atkinson for the picture.
   Yikes!   I am soooooo Bonded!   Never knew classical
            music could be so Fascinating!  They are awesome!  
Sure… the Bond Girls are

Hot & Talented,

 

but this one
            sent by  Tom Sawyer CHS'59   is sooo 

cooooool! 
Comment:  Hoping you have not been bored with the
   musical additions to the

CREW

emails.  Remember
       Cocoa High has had some really Great Bands
   and if we played or danced…  we luv'd the music! 
Today, March 31st is – 

Bunsen Burner Day!
   Chemist Robert Wilhelm Eberhard von Bunsen's
      Birthday, who…  yes invented the Bunsen Burner.
1st words, Benson, come in here my buns are burning!  😉 
     TRUST NO ONE!   –  Friday is April 
  Fool's Day!   
Next event:       Ashley's Restaurant in Rockledge
Visit: #83  Last:  -3-02-16
Success is when you look back at your life
and the memories make you smile!  – Unknown