Hello CREW… 💘
23 CHS Alumni savored Italian meals at Kelsey's.
YOU should have been there.
YOU know who YOU are!
Raise your hand if you were not there.

ATTENDEES: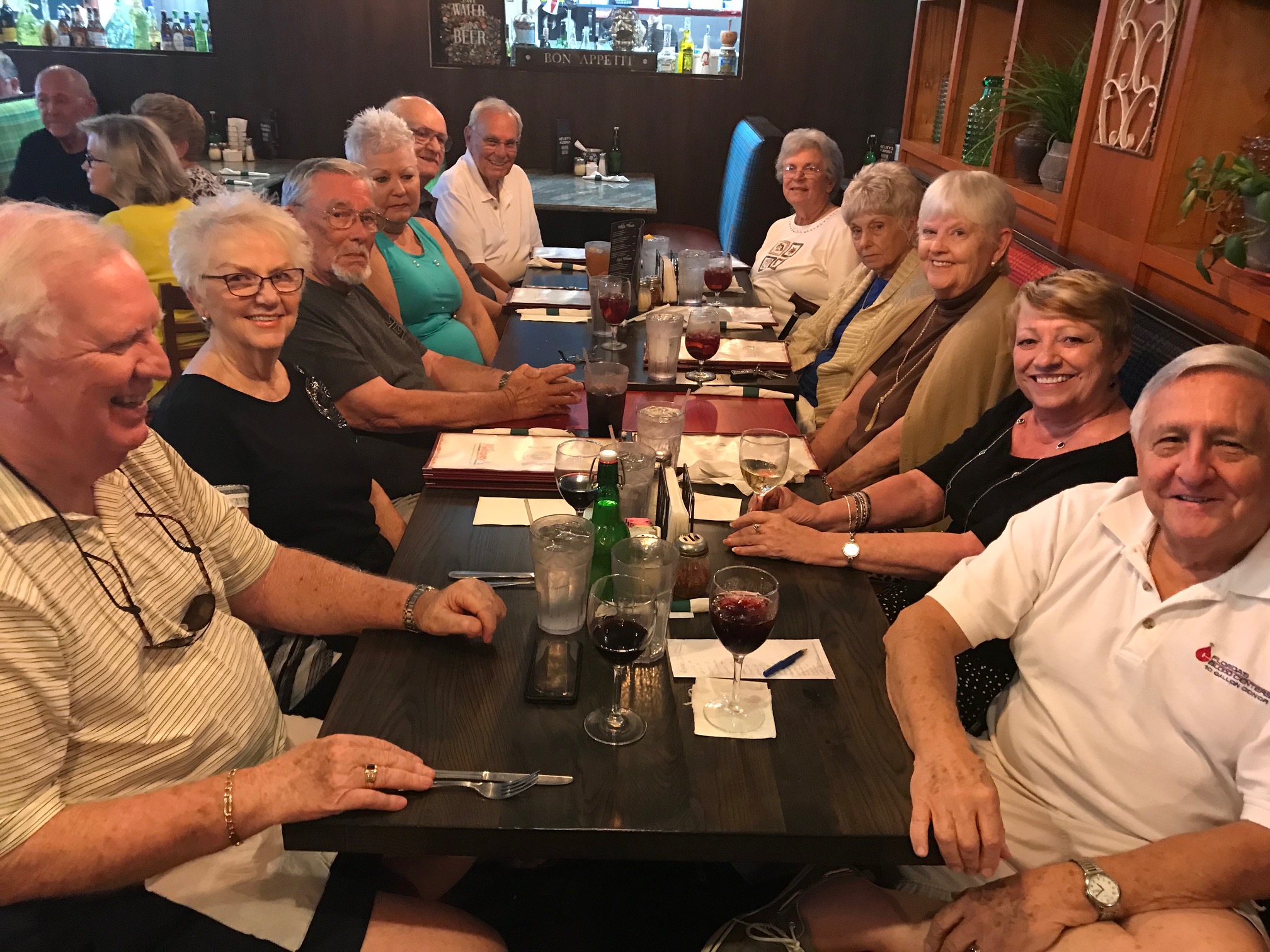 \
Pic 1 L – R Bill Weinberg, Carole Saxe, Clark True,
Myrna Swindell, Randy Revels, Lee Barnhart,
Laura Minor, Judy Denny, Mary Laycock,
Gerri Dutcher, Cherokee Indian? 25%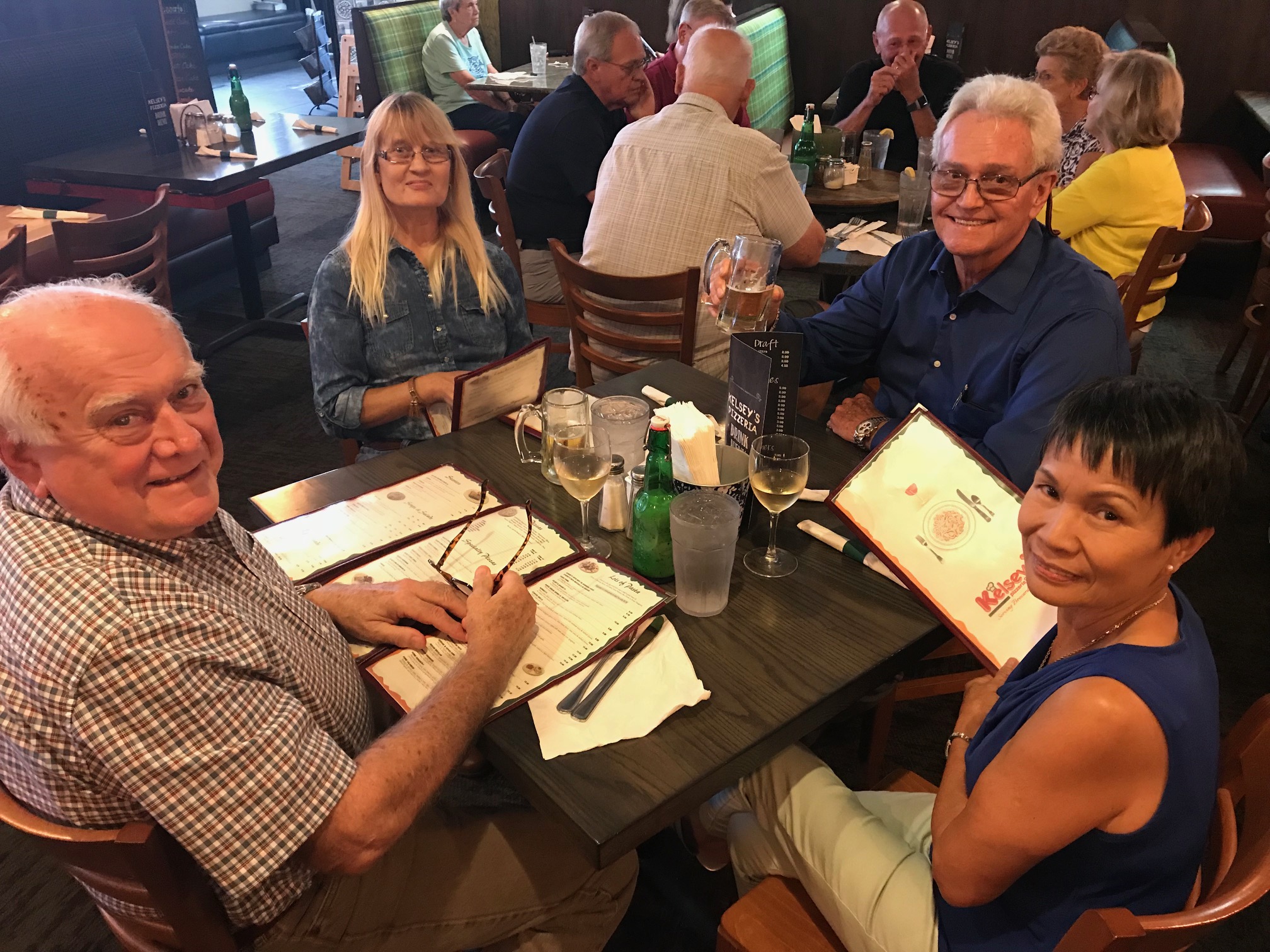 Pic 2 L – R Bruce Claflin, Mai Philips
Steve & Michele Westman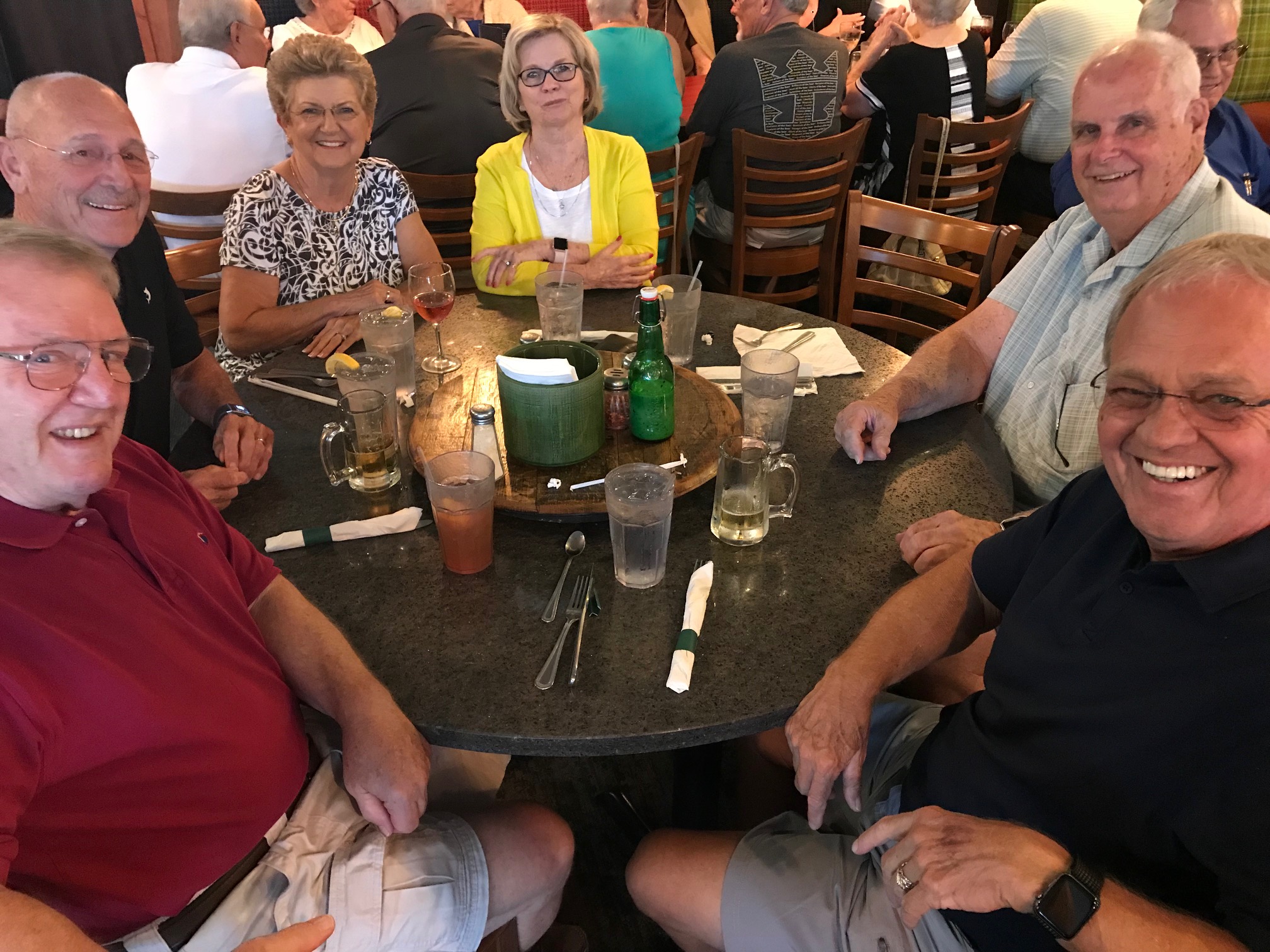 Pic 3 L – R Jack Young, Dexter Beck, Linda Shively,
Dot Lanier, George Reinhart, Jerry Fisher,
Missed the picture taking: Gerry Hyatt.
SERVER: Holly was PICTURE PERFECT!
Lois 🌹 Atkinson took PERFECT PICTURES!
August 30th Frankenstein 👹 Day
Honor author Mary Shelley born Aug 30, 1797.
She wrote the book "Frankenstein " – 1818.
Starts Today! 2018 College 🏈 Football season
UCF Today at 7:00 PM Ch: ESPNU
U of Florida Saturday Sept 1st
U of Miami Sunday Sept 2nd
FSU Seminoles Monday Sept 3rd
Next Event: September B-Day Party at Ashley's
Visit: # 111 Last: 08-01-18
In heaven, all the interesting people are missing.
– Friedrich Nietzsche
Sent from my I-teepee Ergo? (hence) They are all in hell?