Hello CREW…                                                                      12-29-16
      It's Finished and Done!
 No More  HAPPY HOUR CREW  Events! 
This year!  See ya  Jan 4, 2017 @ Ashley's!     
 Ahhhh soooo  Chinese Cooking verlee Creative.
                                                                           ( and  good! )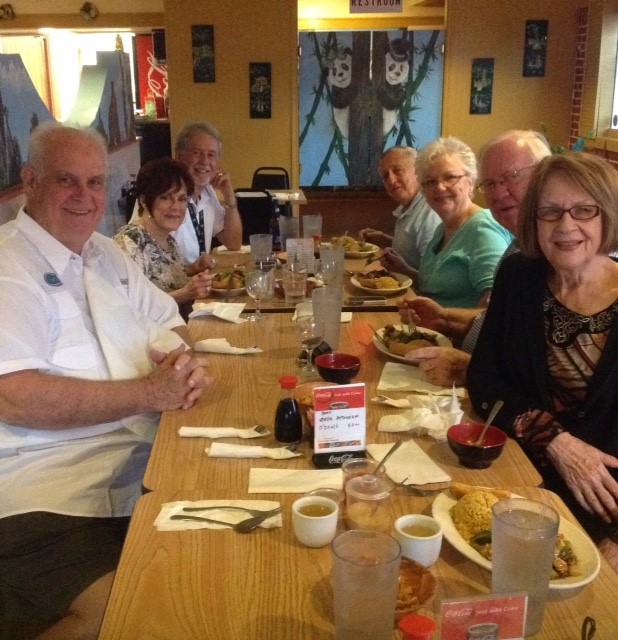 Only Seven Classmates attended this event, think the
                    others are resting up for  New Years Celebrations! 
Hygge?   Does Mr. E. know this word?   Bet Conrad does?
  Hue-gah         Danish word, a love or need for "coziness".
                  Art of creating intimacy: a sense of comradeship,
                   conviviality, and contentment ROLLED into one.  
           Squaw… shut up, get in teepee, lets get Hue-gah!  😉   
December 29  –  Ahhhh Soup!  Pepper Pot Day
          Commemorates creation of this thick spicy soup,
           served to the Continental  Army during the cold,
                            harsh winter of 1777-1778.
          Naaaa  I was not there but bet the SOUP was good!   
Next event:    Ashley's January B-Day Party
                                    Visit: # 92       Last: 12-07-16
Flowers may bloom again, but a person never has the
              chance to be young again.  So don't waste your time.
                                                                                       – Chinese Proverb    
Sent from my I-teepee HA! Be young again?  NEVER GOT OLD!  lol