Hello CREW… 💘😷 02-28-21
NO ​new CHS Alumni with covid reported. 👍
Early notice: 😎
March CHS Alumni Birthdays:
2 Roy Tharpe 3 Sandy Baker 10 Sandy Jenkins 10 Dan Shoemaker 14 Jack Young 17 Gregg Seitner 22 Ruth Bryant 26 Donna Annis 27 John Dean 28 Joyce Spell 29 Daisy Mae Yokum
Gee! Really miss Happy Hour Crew events. 😢
Our condolences to Ann Driskill – Rudd, CHS'58
on the passing of a family member.
Last day in February, National Batchelor's Day.
Ladies can ask Gentlemen for a date! ❤️
WHO? A man of good social position,
especially one of wealth and leisure. Do they exist?
🤔 Hummm, what's on TV tonight?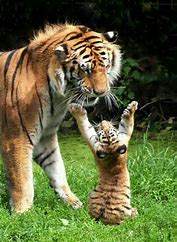 Ok, you can watch TV..jpg
Watch the Golden Globes or History of the B-29?
✔️ here: Local TV Guide – TV Listings (ontvtonight.com)
People are just as happy as they make up
their minds to be. – Abraham Lincoln
Sent from my i-teepee, I have decided………. To Stay Happy!