Hello CREW…                                                            09-29-16
     It was a wet, lightning filled evening  but that didn't
stop the  Magnificent 3  plus 7 CHS Alumni  from enjoying
  very good Cowboy Dinner's at  PopZ's  on Merritt island.
Attendees: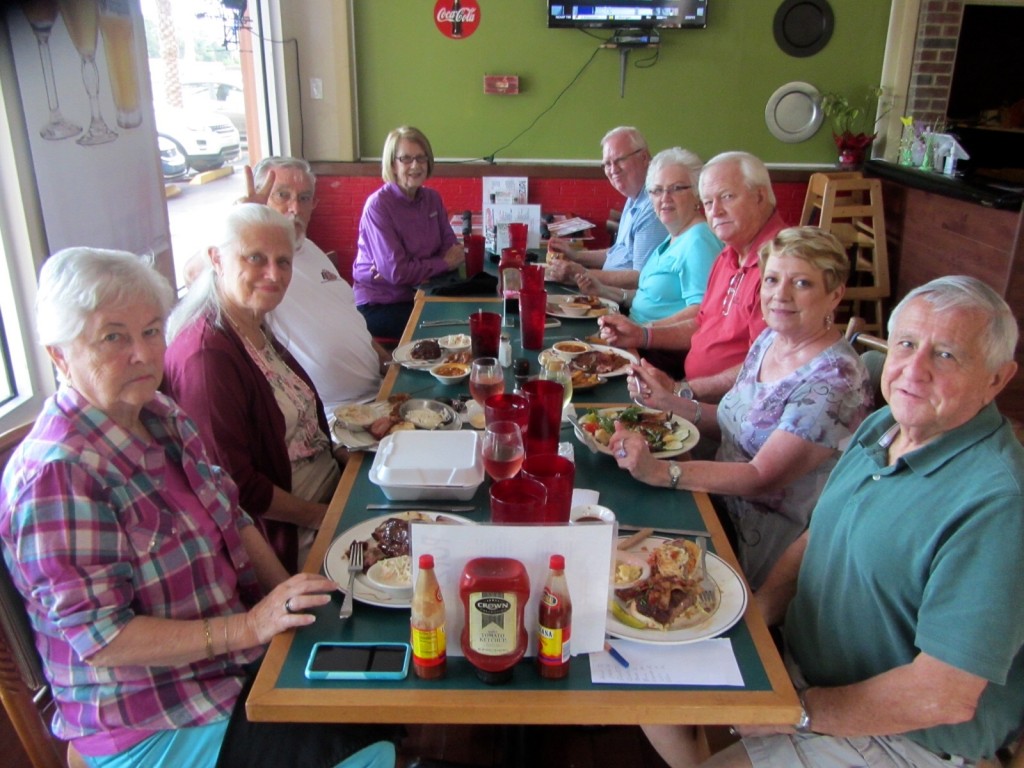 L – R    Ann Driskill, Sherri Gentry, Clark True,
   Lois Atkinson, Bill Weinberg, Carole Saxe, Jack Crockett,
 Gerri Dutcher, token Indian 
Server: Shanna was Tip Top!
 A sincere THANK YOU  George & Lois for the photo work.   
Today is   National Coffee Day…   What's in your cup?

Wow!  at Publix:  6 eggs – 9 Cents each!  That and a coffee
        gives you a good start on breakfast this morning.

Gas prices are still going down!   Check your area here:

  http://www.floridastategasprices.com/GasPriceSearch.aspx

Next event:   October Birthday's at Ashley's, Rockledge
     5  Ginger Fine   18  Sandy Brannin   19  Bob "Boots" Evans
 20  Allen Scott   27  Spencer Payne   28  Sarah Policicchio
 32  Billy Budd 
He who is not satisfied with a little,
                                   is satisfied with nothing.   –  Epicurus
Sent from my I-teepee, getting a little is always better than nothing!
                                   I started with nothing and  STILL  have most of it.