8 CHS Alumni & Friends visited Roberto's – C.B.
Hungry for a taste of Cuban? This is the place! 😋
ATTENDEES: ​L – R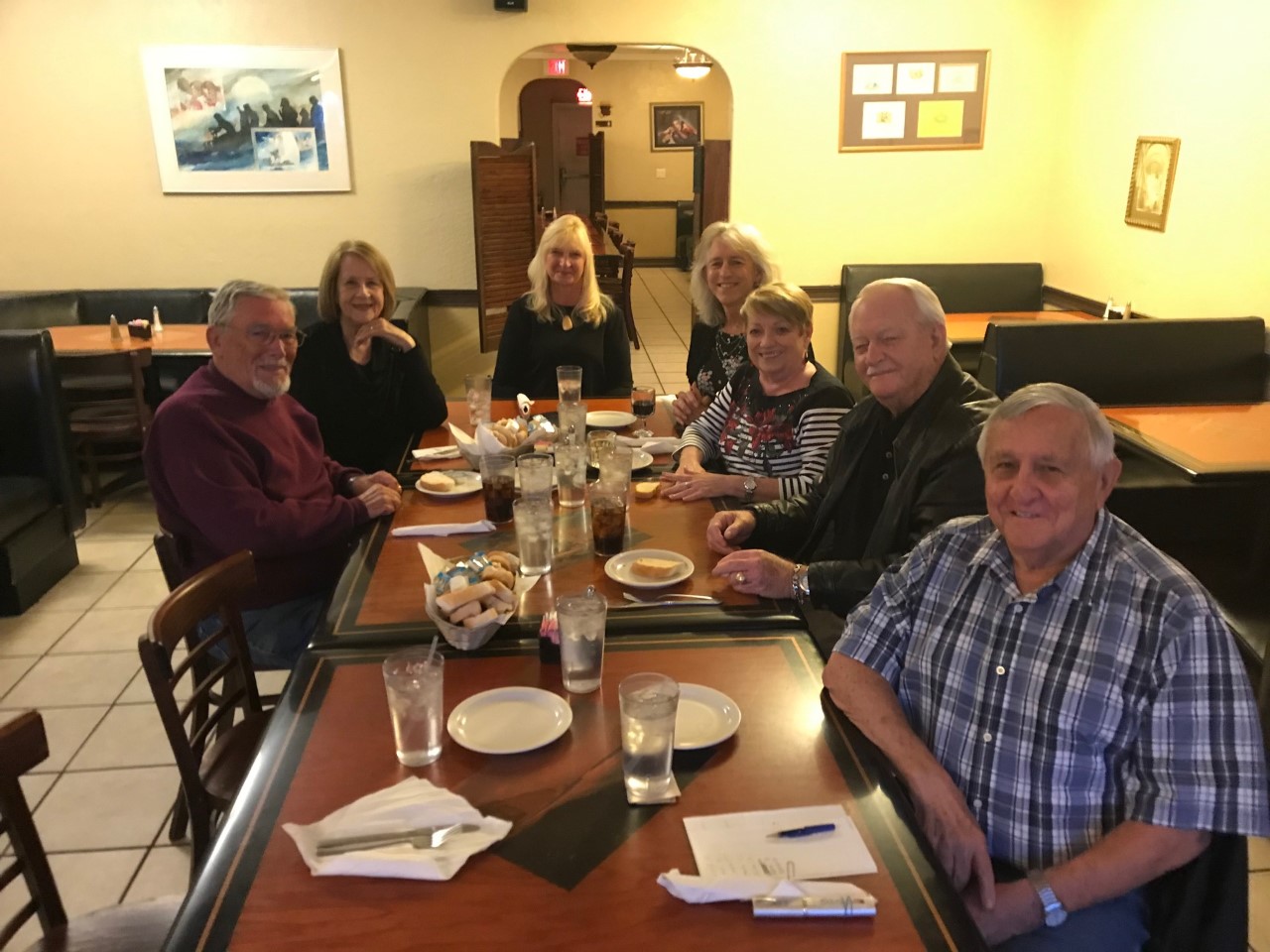 Clark True, Lois Atkinson,
Debbie (guest), Bobbi, & Gerri Dutcher,
THANK YOU, George Reinhart for the picture.
Get well soon, Lynn Krnoul CHS'59 Email from
Lois Ponder, she is recovering from an operation.
OSIYO! Almost forgot to mention!
November, Native American Indian Heritage Month,
honoring American Indians and Alaskan Natives.
Bring peace pipe… visit teepee near you. 👍
FALSE: Ramen Noodles are bad for you. F.N.
Next event: Ashley's – December B-Day Party
Visit: # 115 Last: 11-07-18
IMPORTANT: For those of you who attend
this event there will be an open discussion.
Ref: Possible change to CREW event locations.

All great change in America begins
at the dinner table. – Ronald Reagan
Sent from my I-teepee, will the CREW be making changes
at Ashley's dinner table next week?