Hello CREW… 💘                                                        12-21-17
    Holiday Countdown!     3  days till Christmas. 
18 Happy Tigers  enjoyed dining at Kelsey's Italian!
ATTENDEES: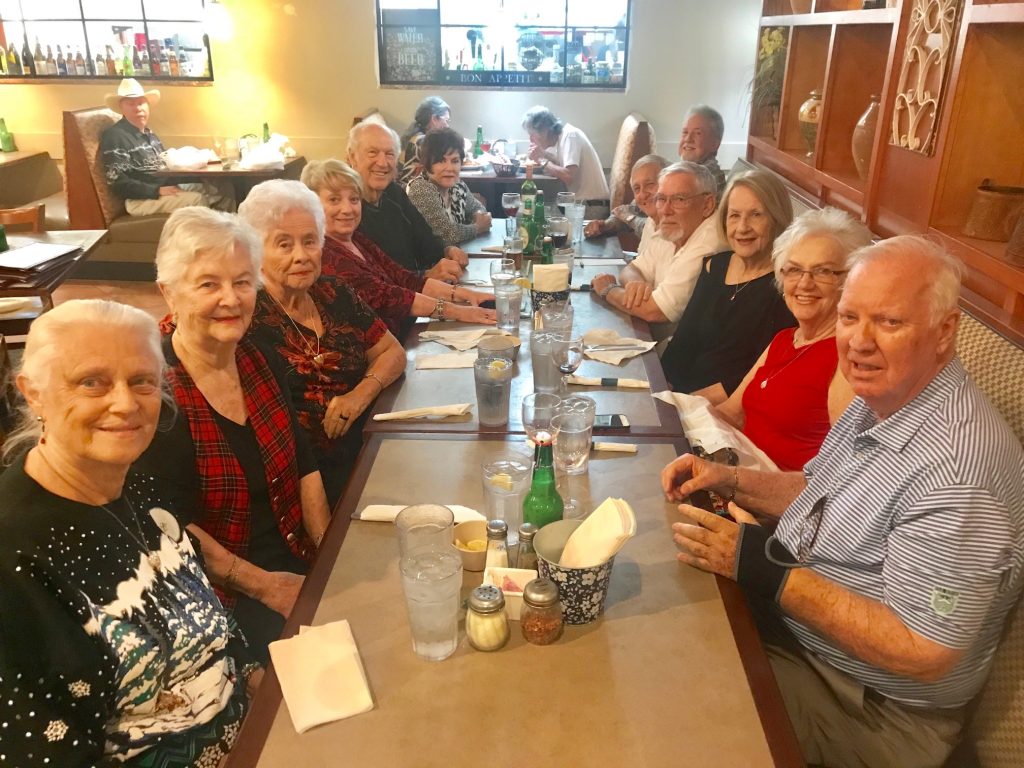 Sherri Gentry, Ann Driskill, Priscilla Firkins,
                   Gerri Dutcher, Roy Tharpe, Sandy Mangum,
                                 Harvey Baker, Bill Hardy, Clark True,
                        Lois Atkinson, Carole Saxe, Bill Weinberg.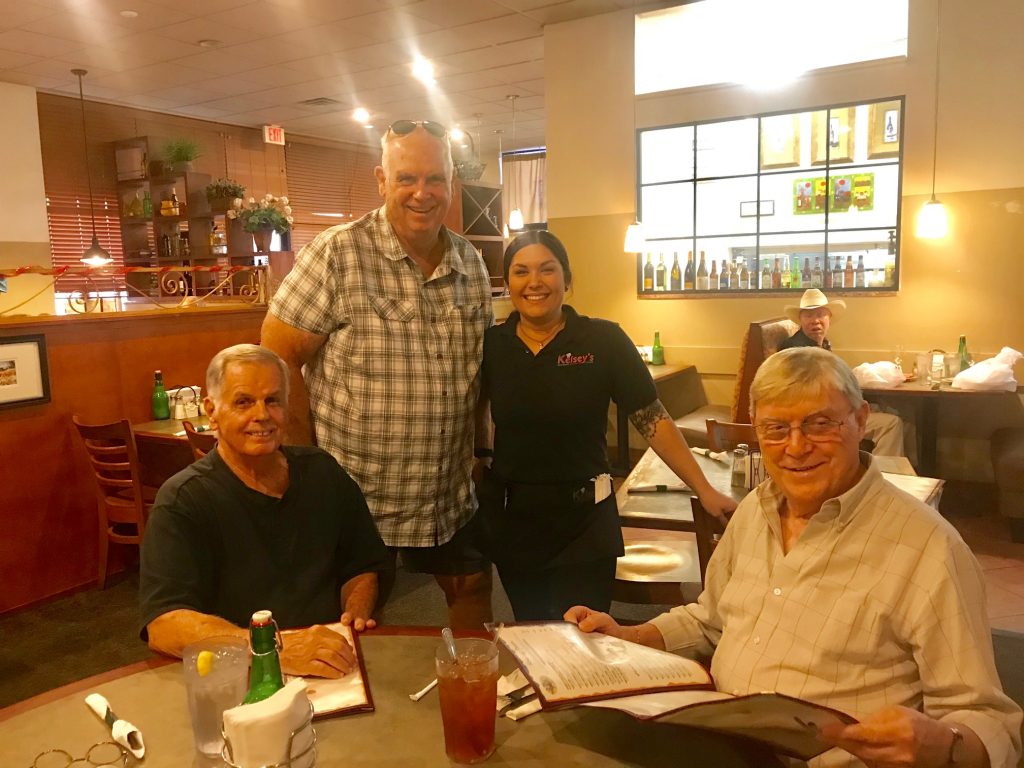 Gregg Seitner, George Reinhart,
                             SERVER:  Holly,     David Alexander.
Not in Pic:  Rene LeRoy, wife Sue Anthony, Gerry Hyatt.
Wow! Wow!        New  WaWa  multi service station
           opened at the S.E corner of Fiske and King St. (520)
       Like the new Winn Dixie in Cocoa Beach. You should
 visit these places to see how they have been UPDATED!  
Today Dec 21st      🔦===   National Flashlight Day 
                    1st day of Winter, shortest day and longest night. 
Early Reminder:     Mosquito Beaters Event  –  2018
          Fri March 9th & Sat March 10th.  Make plans early.

Next event:   Ginger & Garlic 🎎 Chinese,  Rockledge
If you lose the power to laugh, you lose the power to think.
                                                              – Clarence Darrow
Sent from my I-teepee, Indian have power  –  Ho Ho Ho,    L O L