Hello CREW… 💘                                                09-07-17
Ashley's 100th visit     Special  for 18 Classmates! 
ATTENDEES: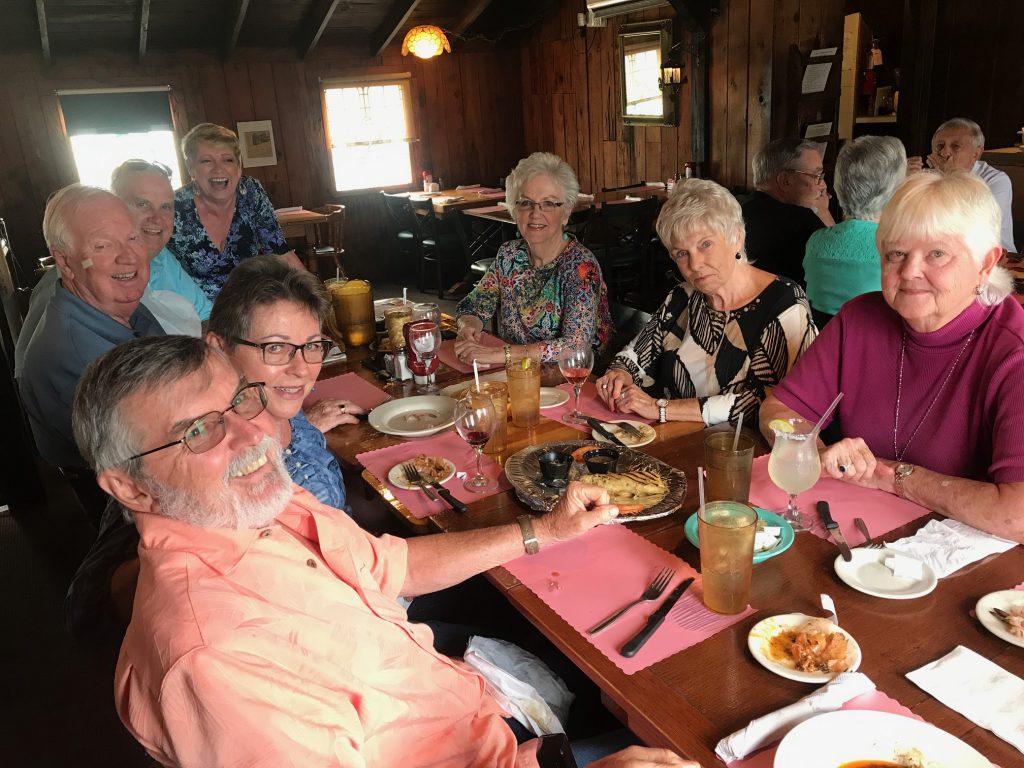 Pic 1  L – R        Tom McFarland, Ruth Zedalis,
         Bill Weinberg, George Reinhart, Gerri Dutcher,
                 Carole Saxe, Judy Denny, Mary Laycock.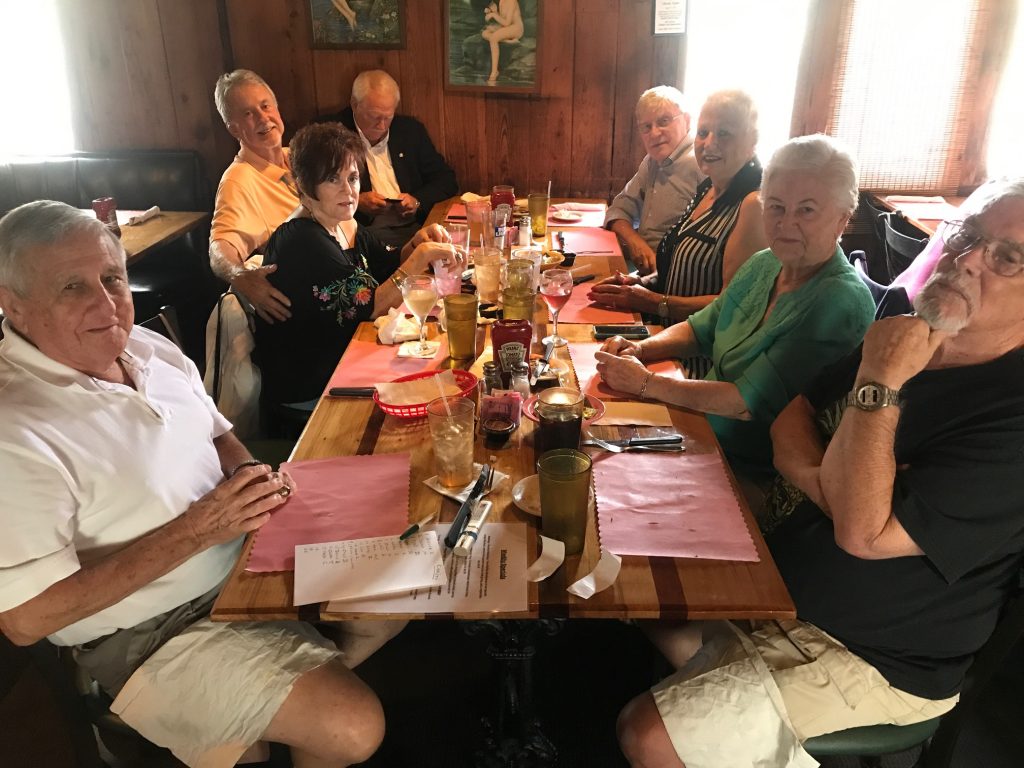 Pic 2  L – R   Indian, Sandy Mangum, Harvey Baker,
       Jack Crockett – ( Thanks for the shrimp appetizers!)
         David Alexander, Myrna Swindell, Ann Driskill,
                   Clark True, not shown Sherri Gentry.
George Reinhart & Myrna Swindell won Door Prizes.
  THANKS Lois Atkinson & Gerri Dutcher for pictures. 
      SERVERS:  Christie and Stephanie were GREAT!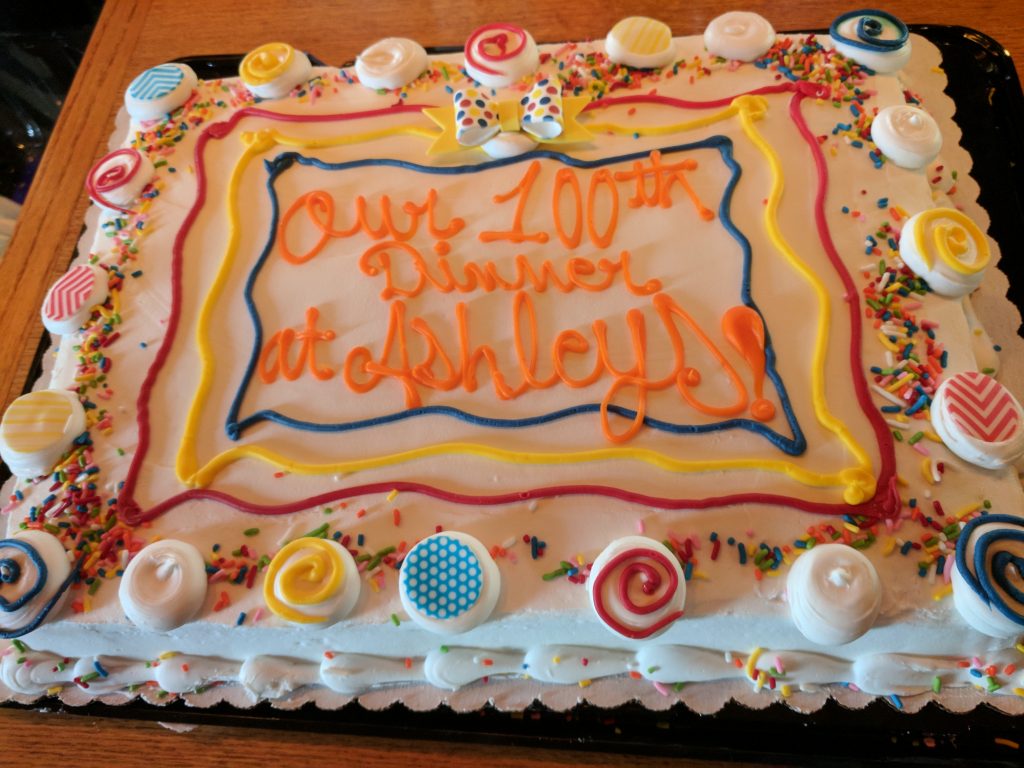 Pic 3    The 100th visit cake for the Classmates.
Thanks to Corinne Bowley for getting the cake
                       for this event.           Great  Job! 
Much appreciated –  the Management of Ashley's
          for preparing an appetizer for all the CREW! 
Uh Oh!  
  Keep an eye on Hurricane  🌀  Irma!  
Thursday September 7th   –   National Salami Day! 
                                       Tasty snack with wine or beer.
Next event:   NEW!    Time Out Sports Bar, Cocoa
                      Could change if damaged by Hurricane Irma.
                                              Visit: # 1      Last:  0
A halo has to fall only a few inches to be a noose.
                                                               – Dan McKinnon 
Sent from my I-teepee, Honest Injun tell no lies!    😇