Hello CREW…  💘                                           05-25-17
          Norman's  was…    OVERLOADED!   
School is OUT and at least  60+ school teachers
were there to  RELAX?  lol    In spite of that the
       working folks  did an OUTSTANDING job!
         17 CHS Alumni  had a great time! 😁 

BTW  none of the teachers were carrying a
               Fidget Spinner!    Have you heard of them?
This is the safest airplane in the world;
                 it can just barely kill you.  Clark T.  Pilot
Have to mention…
  If you watched the Billboard Music Awards on
Sunday night…  CHER  now 71  was Outstanding!
   Turn back time, Do you believe  etc.   WOW!
Need 7 1/2 minutes of smiles?  Watch some older
   Budweiser commercials.  Some great stuff!  😊
Next event:     Olive  Garden   –   Merritt  Island 
                                    Visit # 8      Last 02-08-17
Always do sober what you said you'd do drunk.
 That will teach you to keep your mouth shut.
 –  Ernest Hemingway
Sent from my I-teepee, drink firewater, capture White-eyes?

Very Soon  – The Eagle will appear near you.  Be ready!

Thanks Lois and George for your work as CREW Photographers!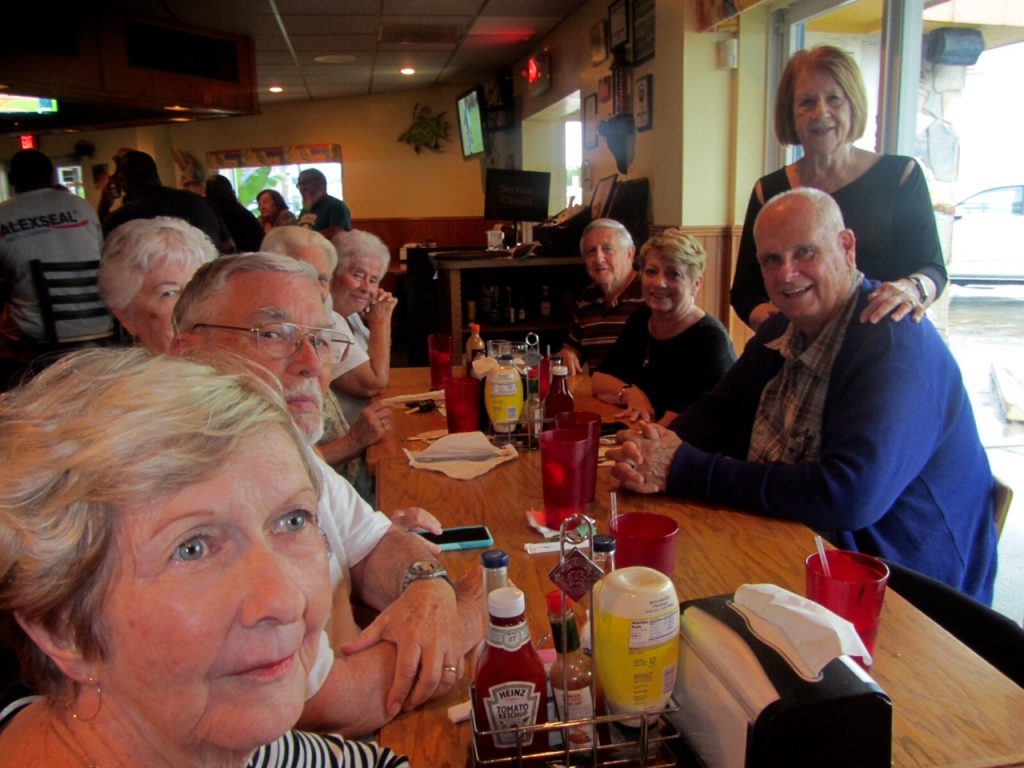 Shirley Pomeroy, Clark True, Ann Driskill, Sherri Gentry, Priscilla Firkins,
 Happy Indian!  Gerri Dutcher, Lois Atkinson, George Reinhart.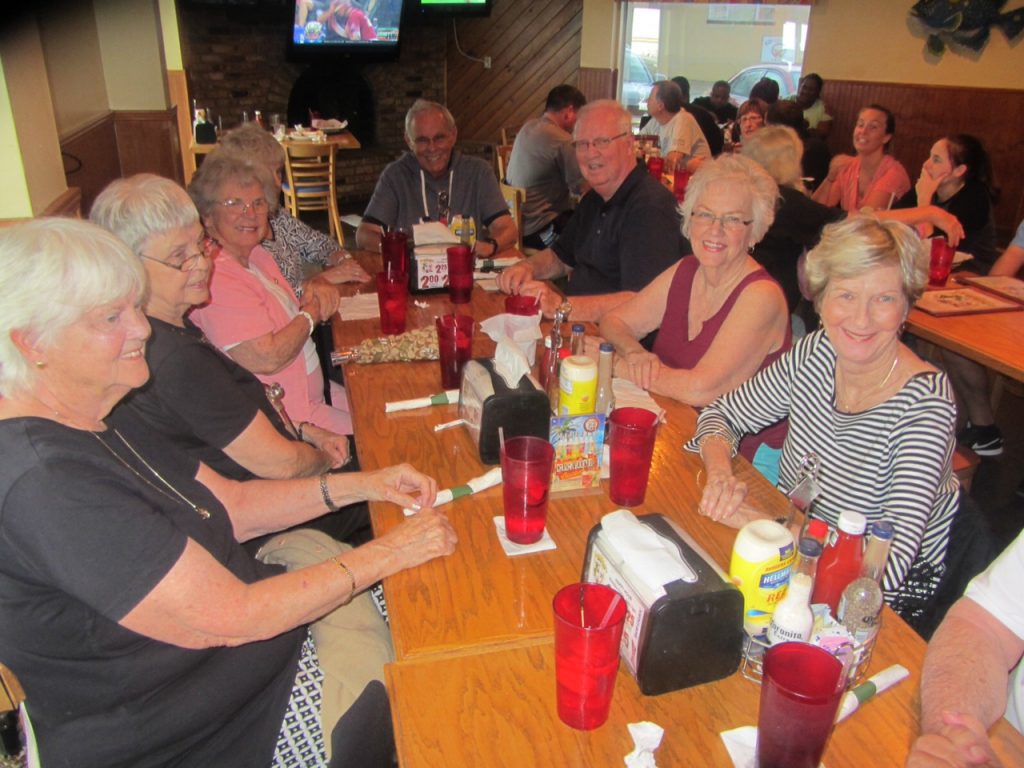 Mary Laycock, Sharon McKnight? Laura Minot, Judy Denny, Lee Barnhart,
                      Bill Weinberg, Carole Saxe…     Shirley Pomeroy – Great Smile!
She missed the picture –  Sara Nesbit.