Hello CREW… 💘                                         11-09-17

22 CHS Alumni  enjoyed  an OUTSTANDING
            event last night at Norman's in Cocoa.
ATTENDEES: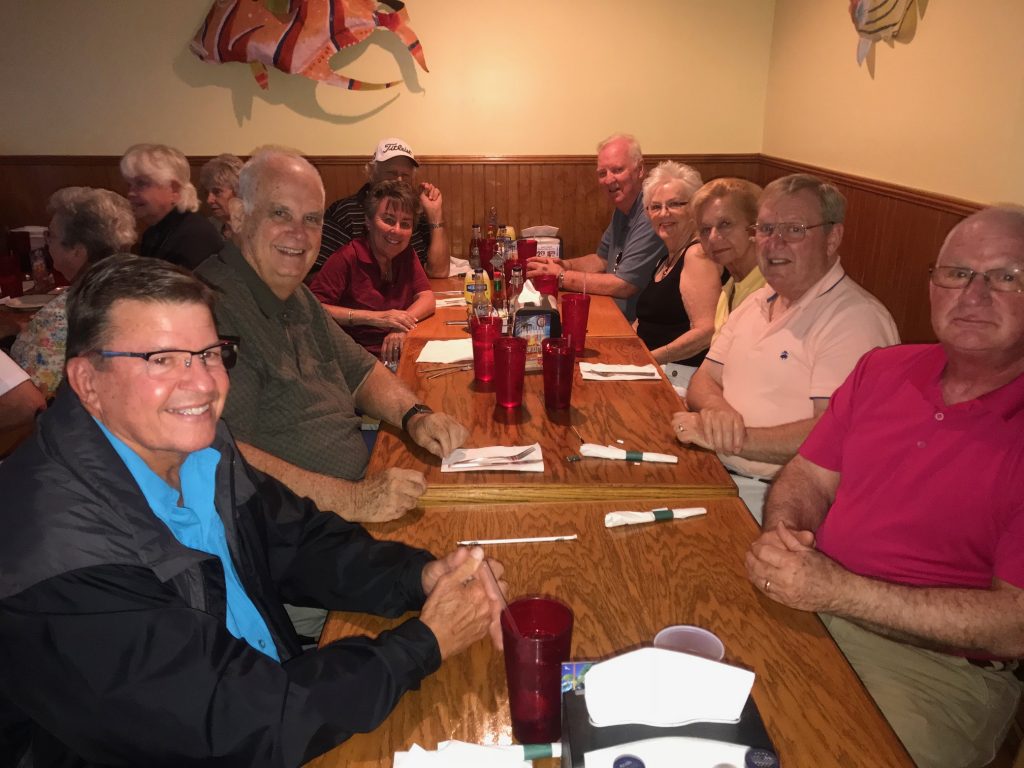 L – R      Jerry Smith, George Reinhart,
            Karen Kamin, Bill Hibbard, Bill Weinberg,
            Carole Saxe,  Linda, Jack and Dan Young!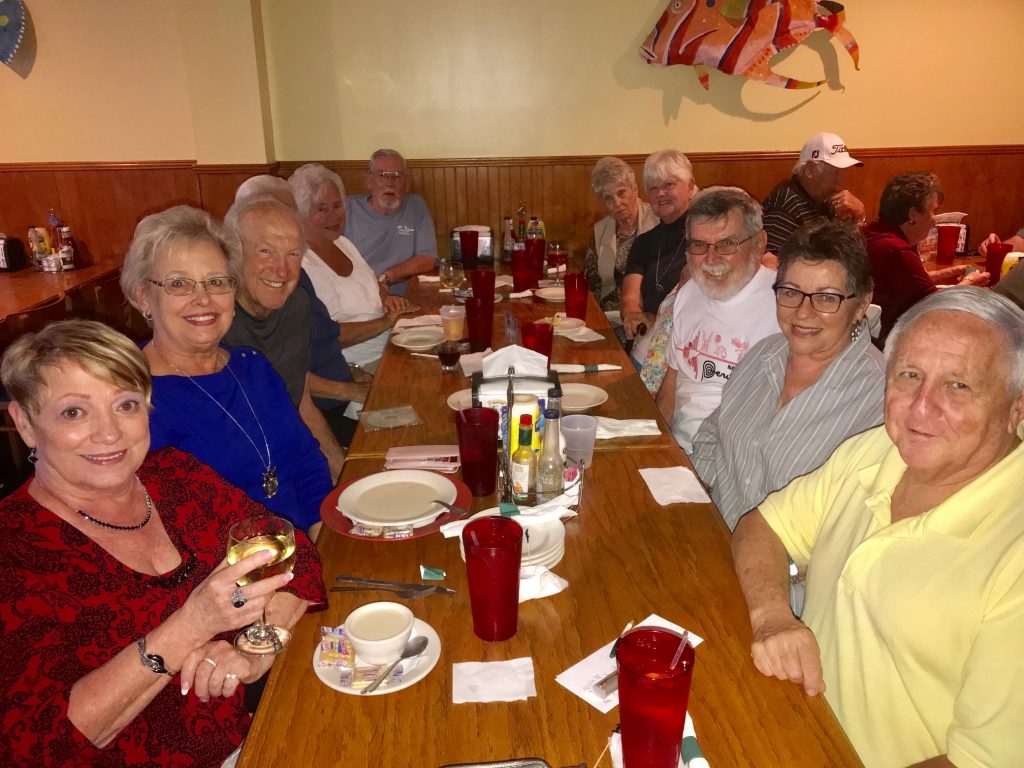 L – R       Gerri Dutcher, Barbara Bolte,
         Roy Tharpe, Sherri Gentry, Priscilla Firkins,
     Clark True, Judy Denny, Mary Laycock, Laura
     Minot, Tom McFarland, Ruth Zedalis, Indian.
BIG THANK YOU!  Lois 🌹 Atkinson for pictures.
               SERVER:       Brandy was Excellent! 
November 11th     A Salute to Veterans!
             Kennedy Space Center Visitor Complex 
    Veterans admitted   FREE   November 10 – 12
   and 50% off admission for up to three guests.    
          Bring your DD214 or Veterans ID Card.

  Also  Nov 11 & 12  Titusville Warbird Museum. 
   Many More  –   Locations Honoring Veterans:
Attention On Deck!   US Navy  considering
re-activating a WWII  IOWA Class Battleship. 😲
      Ugh!  Need ex-Navy Indian???    Go Navy!  
Next event:   Beef O' Brady's  on Merritt Island.
                                  Visit: # 9        Last: 06-29-16  
A professional writer is an amateur
                            who didn't quit.  – Richard Bach

Sent from my I-teepee,  practice, practice, practice!   😉