Hello CREW… 💘                                                       12-28-17
Classmates  –  Dec 31 ends  9+  years of the "CREW".
                            Looking forward to more fun in 2018!
THANK YOU:       Lois Atkinson, Conrad Koch, 
          George Reinhart, Corinne Bowley, for your efforts
 to keep CHS Alumni  informed and enjoying our events.
       Indian say… not work if you enjoy what your doing.
                           Gooooo  😼  Tigers!  
15 Alumni agree Ginger & Garlic – ahhhhhh soooo good!
                             Service was timely and accurate! 
                             Sake was Hot and EFFECTIVE!  😉
ATTENDEES: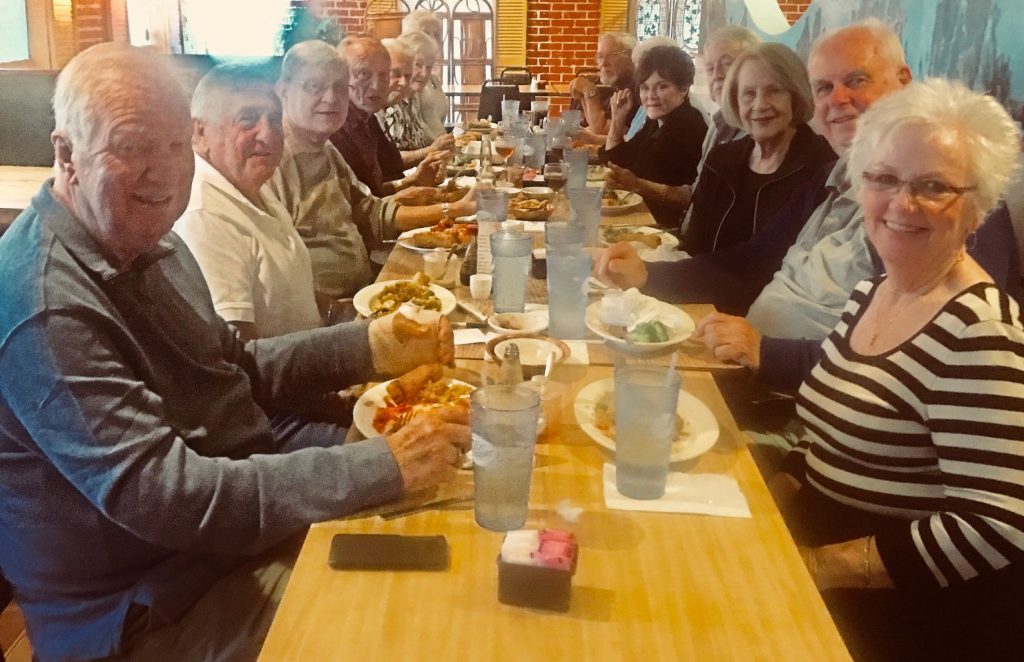 L – R  Bill Weinberg, BTB, David & brother Dan Alexander,
                 Sherri Gentry, Ann Driskill, Myrna Swindell,
                 Clark True, Priscilla Firkins, Sandy Mangum,
              Harvey Baker, Lois Atkinson, George Reinhart,
                   Carole Saxe,     not in pic  surprise visitor,
                       Mr. Phil Eschbach – CHS Teacher. 😊 

Uh oh!       Did You Know?   Average life expectancy
                now is 76.1 years for men and 81.1 for Women.
Next event:     Ashley's January Birthday Celebration
                                         Visit: # 104       Last:  12-06-17
New Year's Day is every man's birthday.
                                                           – Charles Lamb
Sent from my I-teepee,  Ugh!  Now I have  TWO  birthdays?