Hello CREW… 💘                                                      12-14-17
   Holiday

Countdown!   10  days   🎅  till  Christmas.
    Astonishing! 😲     What an evening!
20 CHS Alumni enjoyed a SPECIAL event at ICE HOUSE.
        1st visit.  Food and the Service were EXCELLENT!
                              SERVER:  Amanda was fantastic. 
                               We will be going back again soon.   
ATTENDEES: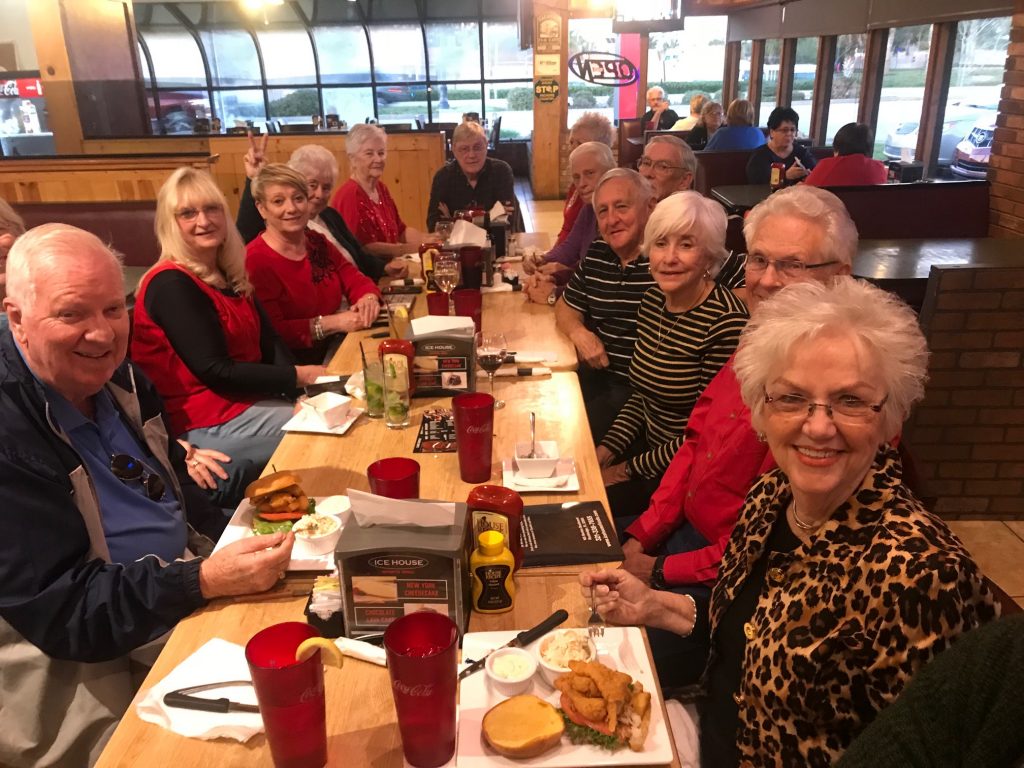 Bill Weinberg, Bob Dutcher missing & Debbie,
                       Gerri Dutcher, Priscilla Firkins, Ann Driskill, 
             David Alexander, Myrna Swindell, Sherri Gentry,
         Clark True, Indian, Janet Sewell & Jim, Carole Saxe.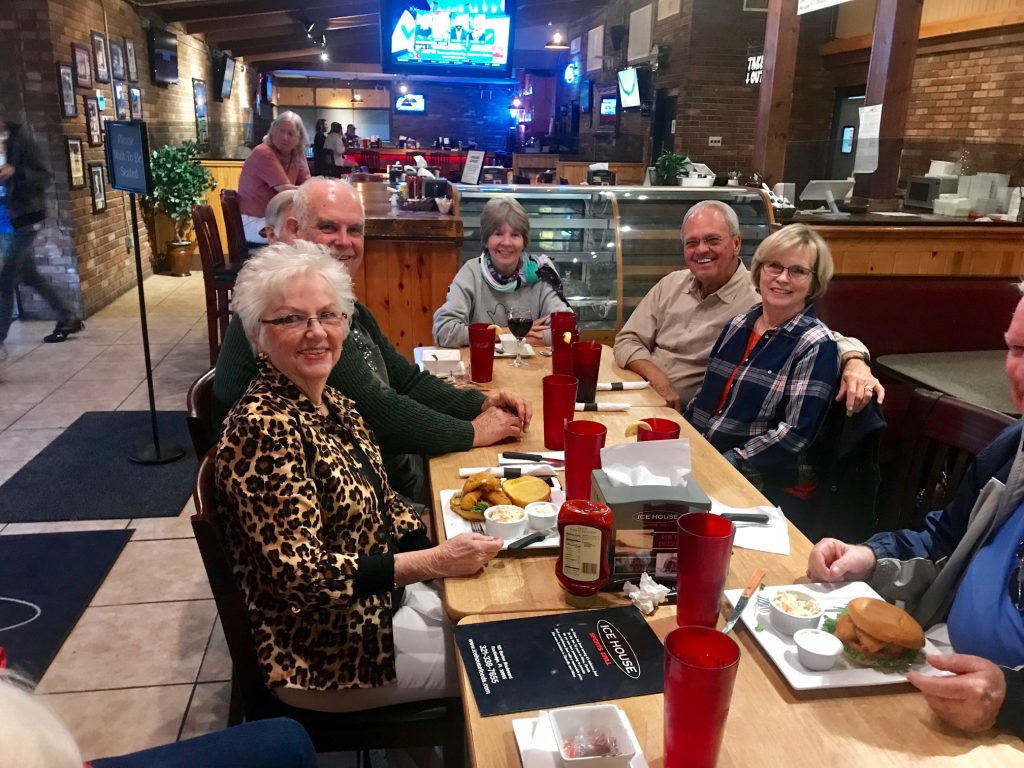 Carole Saxe, George Reinhart, Gregg Seitner,
                         Amber Forrest, Jerry Fisher, Dot Lanier.
Special Thanks!  Lois 🌹 Atkinson – provided the pic's. 
Rescheduled again.
Next launch:    🚀  10:35 AM   Dec 15th  supply's to ISS.

R U  Old or Young?  😨         A simple test. 
      You walk into a room and fall, everyone laughs… 
           your young.  Fall and everyone PANICS, your old!
                  Warning!     If your over 50 DON'T TRY THIS TEST! 

Next event:    Kelsey's Italian in Rockledge
Visit # 18      Last: 09-27-17
The two most powerful warriors are patience
 and time.  – Leo Tolstoy
Sent from my I-teepee.   DON'T  forget,  Sneaky Indians!  😉