Hello CREW… 💘                                                        08-17-17
     Sonny's  Bar-Be-Cue  is soooo good!  😋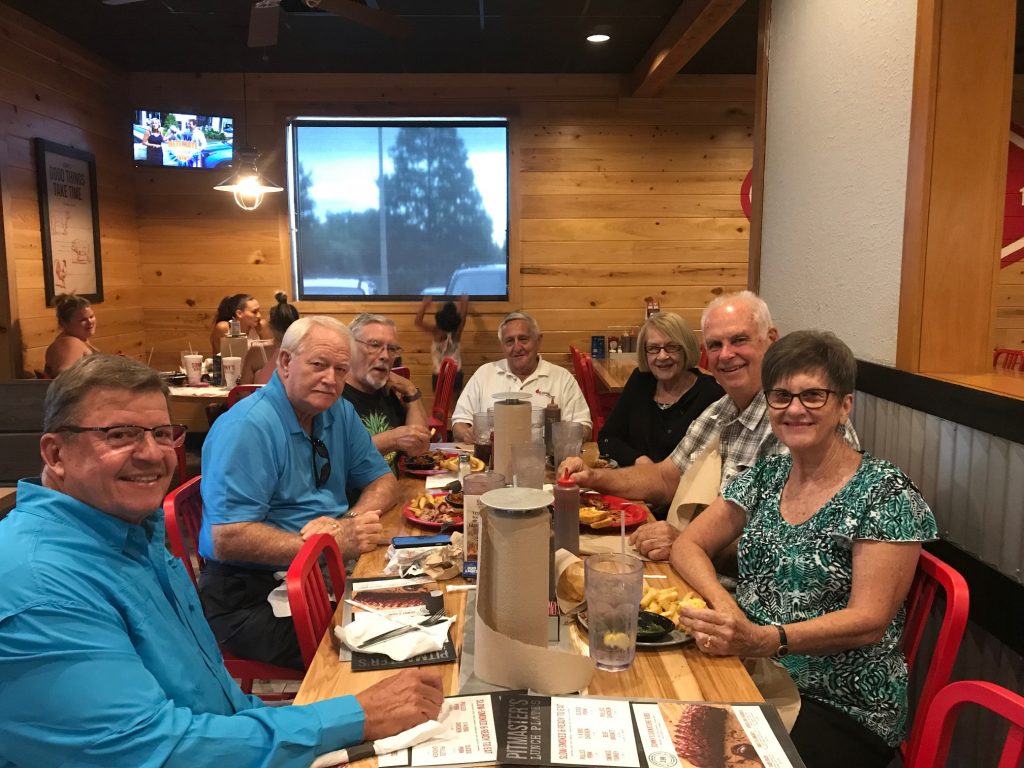 ATTENDEES:  L – R   Jerry Smith, Jack Crockett, Clark True,
  Indian, Lois Atkinson, George Reinhart, Judy McAllister.
         SERVER:  Haley did a great job and took the picture. 

Remembering!  A token group of 1959 Cocoa High Tigers
       painted the Gym Roof!  They were caught and were
          NOT allowed to Graduate with their Classmates.
                                  Can you name them?
                 Nope!  Not me, but I can name a couple!  lol 

Next launch:  🚀  Friday  0801    Atlas V Data Satellite.

Spanish Boca Raton – Rat's Mouth, origin of name likely a
colloquial translation, Thieves Inlet  in Biscayne Bay area.
Not bad!  National average salary for teachers – $58,064. 
Next event:    Roberto's Little Havana Restaurant  C. B.
                                    Visit: # 9      Last: 02-24-16 

Education is when you read the fine print.
    Experience is what you get if you don't.  – Pete Seeger

Sent from my I-teepee, ole Indian have Heap – Plenty Experience!  😉