Hello CREW…                                                         08-10-17
   Longdoggers  –  13 CHS Alumni   Ripped it!  😉  
                                        Rip  –  to surf  (menu)  very well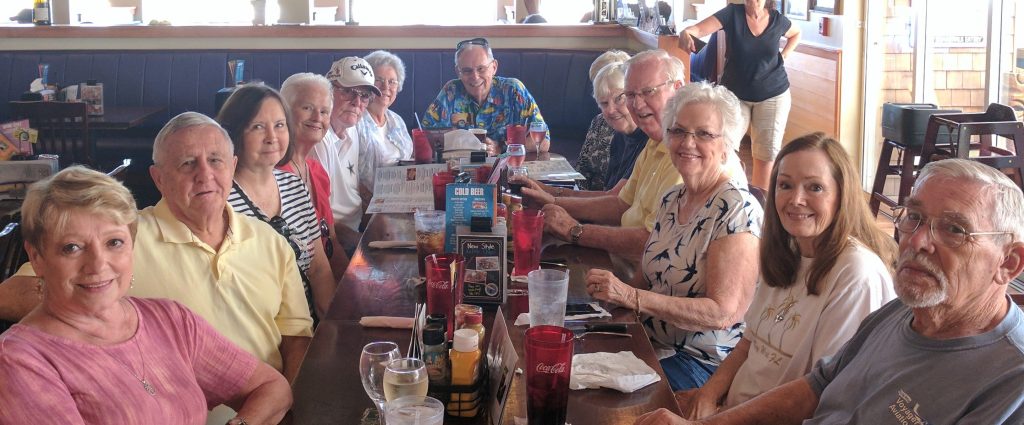 Attendees:  L – R 
Gerri Dutcher, Indian, Ginger Fine,
            Jackie Lane, Gary, Laura Minot, Lee Barnhart,
                  Judy Denny, Mary Laycock, Bill Weinberg,
                    Carole Saxe, Helen Granger, Clark True.
                            SERVER:  Lea was a good one!
                   BTW  their Conch Chowder was sooooo good! 😋
Some Good News…   Susan Ellinor CHS'59  is alive
     and well.  Plans to join up with the  CREW  soon!

What's in Your wallet?   What ever it is,  KEEP IT IN
      your wallet.  American's owe over 1 trillion $$$.
         Ugh!  Exchange rate for beads & buffalo skins is good! 

Just sayin'  –   with current  Tense World Situation, 
           wear your sun glasses 24/7…  there could be
               a blinding white flash ⚡ any day now!  
                 Ugh!  Plan move teepee under ground soon. 
Just sayin' –  term coined to be used at the end of
                       something  insulting or offensive  to
                      take the heat off you when you say it.  

Next event:     Sonny's Barbecue – Merritt Island
                               Visit: # 15         Last:  02-15-17

Wise men speak because they have something to say;
    fools because they have to say something.   – Plato
Sent from my I-teepee,  Ole Indian is  SPEACHLESS !  😉