Hello CREW…  💘                                             10-19-17
15 CHS Classmates and Friends enjoyed El Tucan.
        The Food, Service and Margarita's were GREAT! 

ATTENDEES: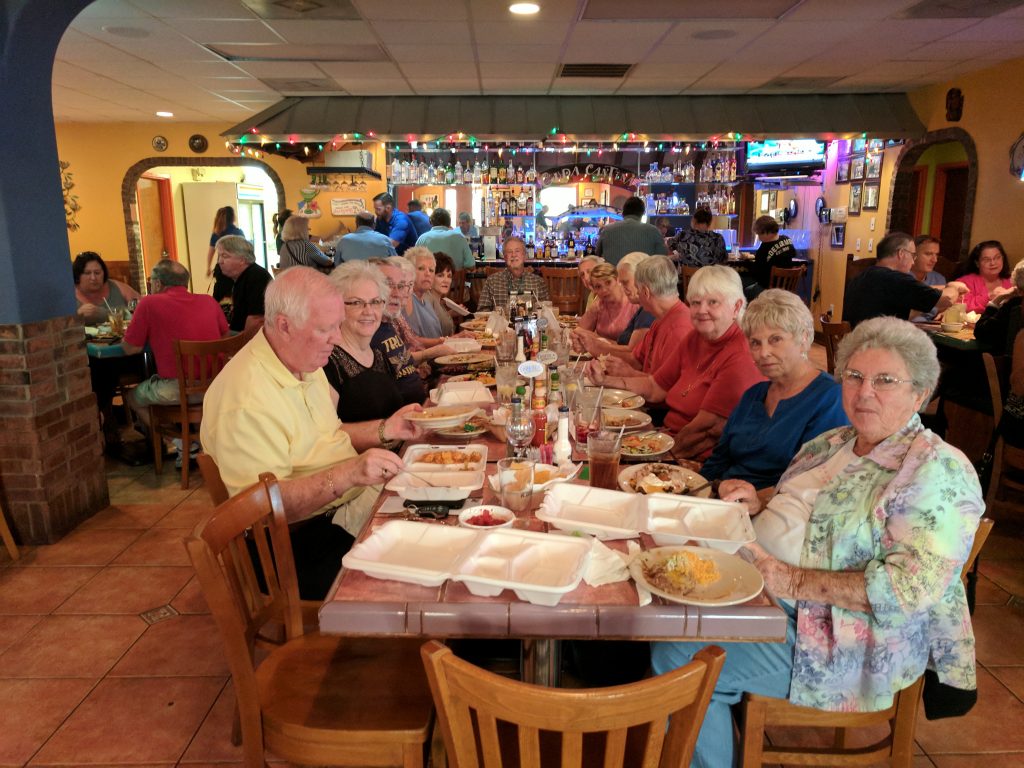 L – R     Bill Weinberg, Carole Saxe, Clark True,
     Ann Driskill, Myrna Swindell, Sandy Mangum,
Harvey Baker, Indian, Gerri Dutcher, Sherri Gentry,
         Gregg Seitner, Mary Laycock, Judy Denny, 
           Laura Minot, not in picture Roy Tharpe.
               SERVER:   Savanna was excellent!
 Special THANKS! 😊 –  Harvey Baker for arranging 
 seating for our large CREW with the management.
Oct 19th       Evaluate your life day.  
                     Can it get any better than this?  😁
Retirement life is Terrific! 
Happy Birthday   –   this Friday to Classmate
 Allen Scott in Bangkok, Thailand.  CHS Football #41
                   and my friend for over 60 years.   

Next event:     Olive Garden Italian on M. I.
                                       Visit:  # 9        Last:  05-31-17 
Be kind, for everyone you meet,
                               is fighting a hard battle.  – Plato

Sent from my I-teepee, Fla Seminole Tribe is still unbeaten!